Academics

  /  

Graduate Study

Structural Engineering & Design (MS)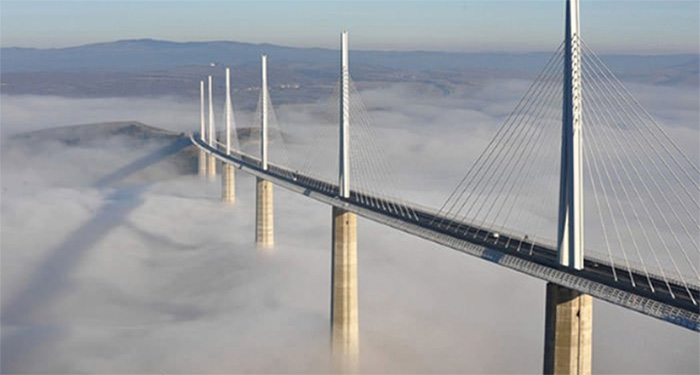 Innovative Solution of Infrastructure Systems
Meeting the Challenge of Longer, Taller, and Sustainable Structures
The MS in Structural Engineering and Design at Northwestern is designed to prepare our graduates to become creative structural designers with sound fundamentals and the ability to develop and maintain sustainable infrastructure systems.
The program builds on the strengths of the world-renowned structural mechanics faculty and elite Chicago-based structural design firms. The theoretical and behavioral study of structures is complemented with design courses and projects taught by registered PE/SE.
Join a new generation of structural designers
Experience a broad curriculum in theory and practice
Learn cutting-edge design techniques from leading Chicago AE firms
Lead design in sustainable infrastructure systems
Design for urban development and renewal
Create longer, taller, and lighter structures of the future
Make industry contacts and network through seminars and career fairs
MS Degree Requirements
The MS degree in Structural Engineering and Design consists of 12 courses, four of which form a core of required fundamental courses. Students must also select a Professional track — either the Design track or the Research track. Each track consists of three courses, and students commit to one track or the other, and complete the sequence of courses. The remaining five courses are selected from a group of approved electives, based on the student's career objectives and interests. For more details, see the MS Structural Engineering and Design curriculum.
Seminars & Career Fair
Professional development seminars are organized specifically for MS in Structural Engineering and Design students. This includes resume workshops hosted by engineers, and project presentations by structural engineering and associated professionals. In addition, the department organizes two career fairs annually to connect students to employers and support students to attend the annual steel conference.
Alumni Network
MS in Structural Engineering and Design alumni hold structural design positions in Chicago, across the U.S. and around the world, including AECOM, Amazon, Arcadis, Armor Tower, ATMI, BUCG, Chicago Transit Authority, China National Offshore Oil Company, DiDi, DiSimone Consulting Engineers, DRPILLA Associates, Drucker Zajdel Structural Engineers, Gace Consulting Engineers, Gilbane Building Co., HOK, Huarui Welding & Cutting Company, HydroChina Chengdu Engineering Corporation, Jacobs, KPFF, Larson Engineering, Magnusson Klemencic Associates, MWRD, R.M. Byrd and Associates, Reigstad, SidePlate Systems, Simpson, Gumpertz & Heger, Inc., Tencent, Thornton Tomasetti, VAA, and WSP. The program organizes an annual alumni panel, which features graduates of the program sharing their engineering experience.
Some of our MS graduates went on to pursue a Ph.D. degree at Johns Hopkins University, Northwestern University, Tufts University, University of Connecticut, University of Pennsylvania, University of Washington and the University of Wisconsin, Madison, as well as a J.D. degree at Northwestern University.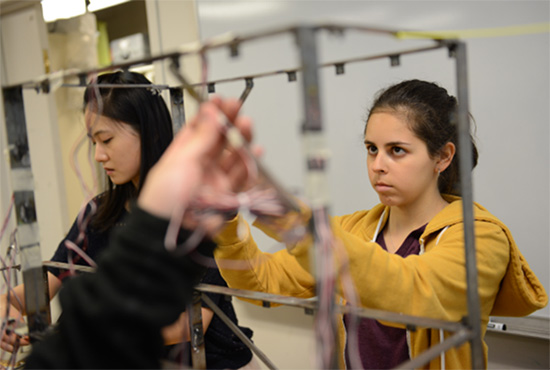 WHY YOU SHOULD APPLY: Structural Engineers are at the helm of the urban environment. Engineers design novel infrastructure systems to be adaptive, resilient, and sustainable. The MS curriculum in Structural Engineering and Design at Northwestern provides you with the tools, methods, and preparation to meet the challenges of this renaissance.
HOW TO APPLY: Apply at www.applyweb.com/nugrad/index.ftl
Email Questions To: ms-str@northwestern.edu
FIND US ON: Twitter@CEE_NWU
Learn more about research in this department
Is this program right for you? Print this page in PDF.
Request More Information
Download a PDF program guide about your program of interest, and get in contact with our graduate admissions staff.
More in this section