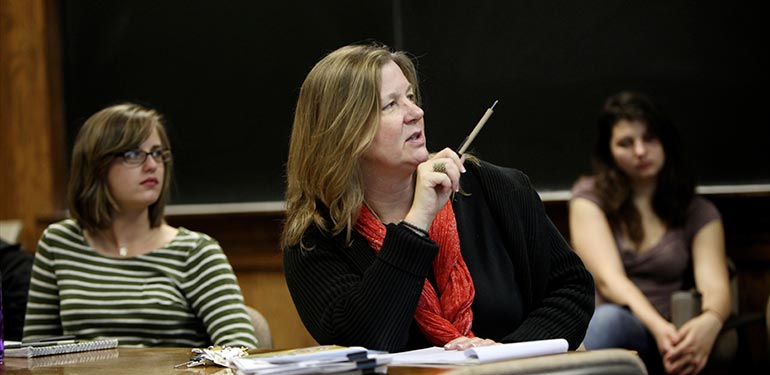 Academics

  /  

Graduate Study

Environmental Engineering & Science
Environmental engineers are the technical professionals who identify and design solutions for environmental problems. They seek to shield the environment from the harmful effects of human activity, protect human populations from adverse environmental events such as floods and disease, and restore environmental quality for ecological and human well-being.
Traditionally, environmental engineers provided safe drinking water, treated and properly disposed of wastes, maintained air quality, controlled water pollution, and remediated sites contaminated by hazardous substances. They continue to do this as well as monitor the quality of the air, water, and land, while developing new environmental control technologies.
Learn more about research in this department
Learn more about the MS program.
Master's and PhD Programs
The environmental engineering and science program is organized to provide a common core for all environmental engineers, and to allow individual students to tailor the program to their interests. The core program features a mixture of fundamental classes and as well as distinct integrative classes, which reflect our commitment to interdisciplinary approaches to environmental problems. There is also the opportunity to take additional electives in a wide range of subjects, drawing on Northwestern's broad strength in science, engineering, and management.
Request More Information
Download a PDF program guide about your program of interest, and get in contact with our graduate admissions staff.
request info about ms degreeRequest info about phd degree
Career Paths
The master of science in environmental engineering and science emphasizes enhancement of professional skills, knowledge, and research techniques. It is highly valuable as preparation for professional practice, and it serves as a foundation for advancement to doctoral study.
The PhD is a research degree involving novel, creative, and extensive approaches to problem solving. It prepares students for advanced, independent research and teaching in academic, industrial, governmental, and other settings.
More in this section