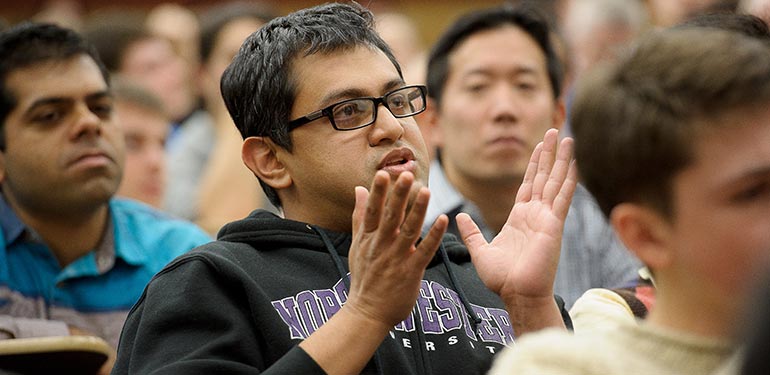 Graduate Study
The Department of Civil and Environmental Engineering in the McCormick School of Engineering and Applied Science at Northwestern University is a premier research and academic department ranked among the top departments in the nation.
With award-winning, internationally-renowned faculty members, the department provides graduate students with an exceptional range of opportunities to advance their knowledge and careers in a scholarly community that's small enough to assure individual attention and effective mentoring. Our department prepares graduate students to become the next generation of leaders in research, academic, corporate, and public service settings.
Degrees
We offer the following graduate degrees through Northwestern University's Graduate School:
Master of Science (MS) in Civil and Environmental Engineering
Doctor of Philosophy (PhD) in Civil and Environmental Engineering
Specializations
The graduate programs above are earned through one these five academic programs:
Students in these programs work with their advisors to construct study plans that are suited to their unique background and interests. These include extensive options for courses outside civil and environmental engineering that address a wide variety of social, economic, and physical challenges in constructing and managing private and public infrastructure.
Global and Ecological Health Engineering Certificate
For civil and environmental MS students whose focus is environmental engineering and science, the option to earn a global and ecological health engineering certificate is available.
Affiliated Graduate Program
Master of Project Management
The Master of Project Management (MPM) program, which leads to an MS degree from the McCormick School of Engineering and Applied Science, is designed to prepare technically qualified individuals for responsible management roles in the construction, operation, and management of major civil and environmental engineering projects. The program's custom-designed mix of courses stresses management concepts and complements students' existing technical expertise.