Academics

  /  

Architectural Engineering & Design Minor

Spotlight on Architecture Faculty
Mark Sexton — Design, Technology, Innovation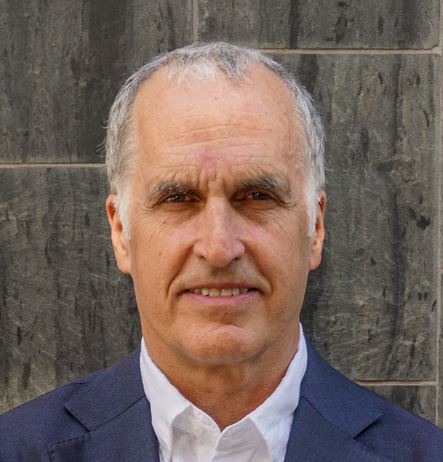 Good architecture requires collaboration with civil engineers; one is not possible without the other. Mark Sexton, FAIA, LEED AP, an adjunct faculty member of CEE's Architectural Engineering and Design (AED) certificate program and co-founder of Krueck + Sexton, creates buildings and structures that solve problems on the forefront of engineering. He creates complex structures and makes them appear light and carefree – 21st-century buildings with faceted façades, experiential places of art, and diplomatic buildings and embassies that are open reflections of the US Government, inviting yet safe.
Crown Fountain
The Crown Fountain, a main feature in Chicago's Millennium Park, is both a public sculpture and an urban square. It is not just an object in the landscape for observation, but something that encourages public engagement.
The fountain stretches almost an entire city block and is bookended by two five-story, translucent glass towers with water cascading from their tops. The three sides of the towers, equipped with sophisticated LED displays supported by a hidden structure, glow cheerfully. On the fourth side, the faces of 1,000 Chicagoans alternate on the LED display and periodically pucker their lips and spray water on anyone below, in a modern interpretation of playful gargoyles.
The project was conceived by Barcelona-based artist Jaume Plensa to be a model for what a 21st-century fountain could be. The challenge with Jaume's concept was the size – two 50-FT glass-block towers. Krueck + Sexton was brought in to lead the design + engineering team. Engineering experts in structural, mechanical, water, glass, video, and lighting design collaborated to create a pair of towers  that combines careful layering of plumbing, state-of-the-art video equipment, and a handmade glass block structure.
The result is a work of public, interactive art.  The beauty of the project is that it looks effortless. It is a fountain that engages all five senses, simple and understandable.
Spertus Institute of Learning & Leadership
The Spertus Institute, a 10-story building and Chicago's first LEED® Silver certified museum, is the newest building on the Michigan Boulevard Historic District in the heart of Chicago. It is surrounded by 19th and 20th century buildings; however, its contemporary design both blends into the cityscape while also standing out.
Engineering the Spertus façade challenged two conventions by 1) developing a continuous glass wall that moves in the X,Y, and Z planes, and 2) designing the wall using 39 triangular planes and 726 pieces cut in 556 shapes of glass.. In the past, building components required uniformity and rigid repetition, while today, with advanced fabrication, mass customization is possible. Working closely with engineers and the manufacturer Krueck + Sexton developed a new Y-shaped mullion to accommodate the frames of glass at various angles. Computer modeling and fabrication techniques enabled the wall to be constructed with high precision and minimum waste. Spertus is special because of the advanced design and engineering blended to create a new, high performance architectural expression that is easily built with predictable costs. 
The building faces Grant Park, a location where a glass building can be dangerous for migrating birds. Because glass reflects the park, birds fly into the buildings, expecting to find trees. The Spertus façade breaks up the reflections into folded triangular planes, helping birds to see it as a structure rather than a tree. The result is a building, which has become a model of bird-safe design.
U.S. Embassy in Papua New Guinea / Port Moresby
U.S. investments and business interests have increased in Papua New Guinea as a result of its rapidly expanding economy and deposits of natural gas. This, combined with other diplomatic initiatives, has rendered the original U.S. embassy building inadequate.
Krueck + Sexton created an expanded embassy campus that includes an office annex, Marine residence, landscaping, and other facilities for the embassy community. The building is oriented to reduce heat gain from the tropical sun. This is supplemented by external sunshades, which is common in local building construction, and used to reduce glare.
Krueck + Sexton is one of ten architectural firms that are engaged in U.S. embassy design, which needs to convey an openness, democracy, and transparency to the people in the resident country, while also maintaining security. This particular embassy has a civic, ceremonial entry that is unique to Papua New Guinea.
What sets Krueck + Sexton apart is their ability to realize a project's hidden potential and create opportunities to increase impact and value. Over the years, they have created forward-thinking environments that are notable for their contributions to the local landscape, successfully addressing a range of complex functional and security issues and pushing the boundaries of engineering. At Northwestern, Mark brings his knowledge and experience to architecture students. That experience is mutually rewarding for all involved, Sexton says. "Being able to work with bright and ambitious Northwestern engineering students has been immensely rewarding, because they are always questioning and coming up with new solutions to old problems. Many times I feel that I learn more from the students than they learn from me, which is why I teach."
More in this section