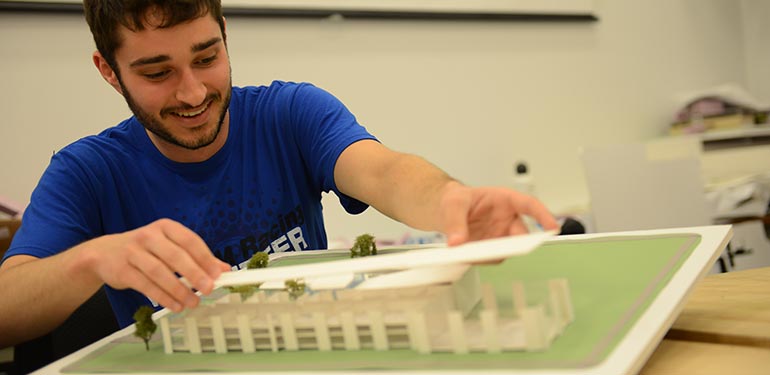 Academics

  /  

Architectural Engineering & Design Minor

Curriculum & Requirements
Jump to a Section
Required Courses
The following eight courses are required for all students who wish to earn and complete the Architectural Engineering and Design Minor:
Required Core –– 3 required units
Architectural Seminar –– 1 required unit
History of Design –– Choose 1 unit
CIV_ENV 220 – Structural Art
ART_HIST 232 – Introduction to the History of Architecture and Design
Design & Analysis Techniques –– Choose 3 units
Recommended Technical or Unrestricted Electives for MINOR Program
Recommended Unrestricted Electives for MINOR Program
The following could be used as components of theme requirements:
ART HIST 370 1, 2 Modern Architecture and Design
Art Theory and Practice (select one course):

ART 120 Basic Painting or
ART 125 Basic Drawing or
ART 140 Basic Sculpture
Advanced courses in Art Theory and Practice
History and/or Sociology
HISTORY 322-1, 2 Development of the Modern American City
SOCIOL 207 Problems of Cities
SOCIOL 301 The City: Urbanization and Urbanism
Recommended Internships for minor Program
Summer experiences related to architecture and/or building design or construction, or
Participation in co-operative engineering program
Summer international workshop as available
Additional Conditions for Earning minor 
Maintenance of GPA of 2.0 or above in courses required for this certificate.
Courses with grades lower than a "C" will not be accepted.
Complete the Declaration of Petition to Receive the Minor in Architectural Engineering and Design form.
The declaration form must be completed two weeks before the beginning of the final undergraduate quarter.
More in this section