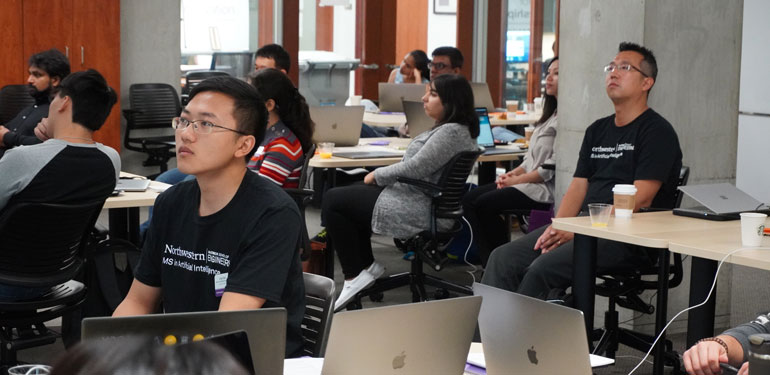 Current Student Resources
Jump to a Section
Academic Resources
New Student Resources
U-Pass
McCormick School of Engineering and Applied Science and the Chicago Transit Authority (CTA) provide the CTA University Pass (U-Pass) to full-time graduate students. The CTA U-Pass program uses fare cards called Ventra, a contactless payment system that serves as a U-Pass. Benefits of this system include:
Can be used 365 days a year
Can be used on CTA buses and trains
Can be used on Pace Buses as a fare card (charges apply)
Can be changed to a full-fare card once you are no longer enrolled full-time
Personalized with your photo and name
If you cannot find the information you are looking for in the frequently asked questions below, please email the Program office for assistance.

Note:  New students must obtain a Wildcard to receive a U-Pass. New students typically obtain a Wildcard the week before classes start.
Additional Resources
More in this section