Curriculum

  /  

Student Projects

  /  

Project

Thermal System Analysis of CSN's Steel Coil Continuous Painting Process
Introduction
CSN painting line has an internal gases capture system where the ink curing occurs to control air emissions (controlled temperatures ~ 230°C). This solvent gas is utilized for combustion in order to generate heat used in the painting line preheating process. This is an exothermic burning reaction. CSN has recently been aware of a new curing infra-red technology. One upside to this technology is the preheating of the combustion air in the production process is no longer required. Only the air blown inside the infra-red curing oven needs to be preheated. However, an equal amount of solvents are burned in this process creating an excessive amount of heat. The excessive amount of heat will require additional cooling efforts, thus more energy.
Project Objective
Compare the energy mass balance of CSN´s current gas oven with a new infra-red technology
Identify the best cost benefit of these two options in terms of operational energy costs
Project Question: Does it make economic sense to migrate to this new technology or should we continue utilizing our current equipment?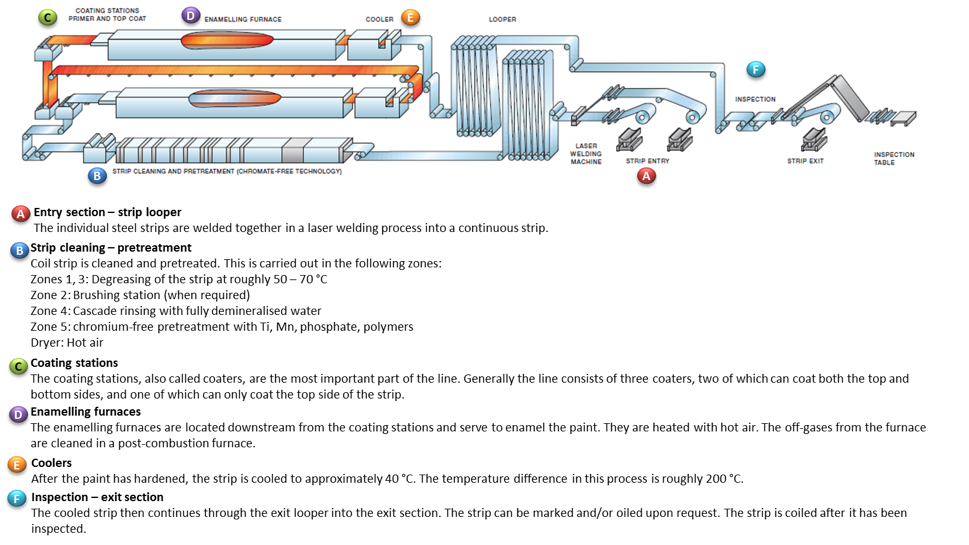 Outcome List
Mass Balance Flowchart of Thermal Systems (containing temperatures, flow rates and specific consumption)
Cost Benefit Comparison of Thermal System
Information provided by CSN
The current process and mass balance/energy consumption flow chart of Paraná painting line. The technical proposals of the alternative technologies will also be provided.
CSN Participants
Project Sponsor: Christiane Filguiras Machareth Cassimiro- Engineering Project Manager
Project Coordinator: Danielle Maria do Nascimento- Engineering Project Specialist
Project Facilitator- Eric Ballinger
General Procedures
There is no provision physical visit at CSN. The dynamics of the meetings should take place via Skype, video conferencing, telephone conferencing, email or other means of virtual communication. CSN will provide a data room for information exchange.
Governance model
Structure of project follow-up meetings, defining dates prior to validation points of the steps defined for the project. Students at Northwestern must show a project schedule considering the macro stages of development.
More in this section