Guillermo Ameer Elected to Biomedical Engineering Society
One of only nine fellows elected into the 2014 class, Ameer was selected for demonstrating exceptional achievements in biomedical engineering.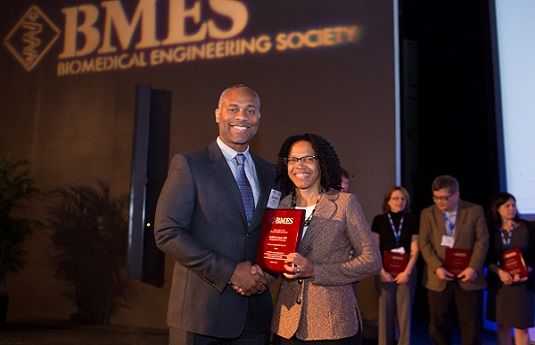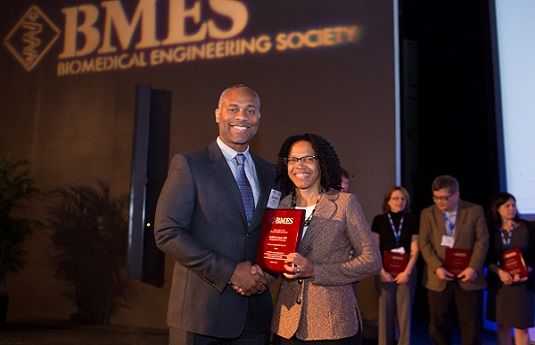 Guillermo Ameer, professor of biomedical engineering at the McCormick School of Engineering and professor of surgery at the Feinberg School of Medicine, has been named a fellow of the Biomedical Engineering Society (BMES). He is one of only nine fellows elected into the 2014 class.
Ameer's research focuses on biotechnology and tissue engineering, specifically in cardiovascular and orthopedic applications. His work includes designing and evaluating biodegradable materials that promote wound healing and prevent scarring. His other interests include controlled drug and gene delivery, tissue engineering, and stem cell engineering.
A faculty affiliate of Northwestern's Simpson-Querrey Institute for Bionanotechnology in Medicine and the Chemistry of Life Processes Institute, Ameer has received many awards and honors, including the American Heart Association Established Investigator Award, Wallace H. Coulter Early Career Translational Award, and being named a fellow of the American Institute of Medical and Biological Engineering. In 2003, MIT Technology Review selected him as a top innovator under age 35.
According to the BMES website, members who demonstrate exceptional achievements and experience in the field of biomedical engineering, as well as a record of membership and participation in the society, have the opportunity to become fellows. Fellows are selected and conferred by the BMES board of directors through a highly selective process.