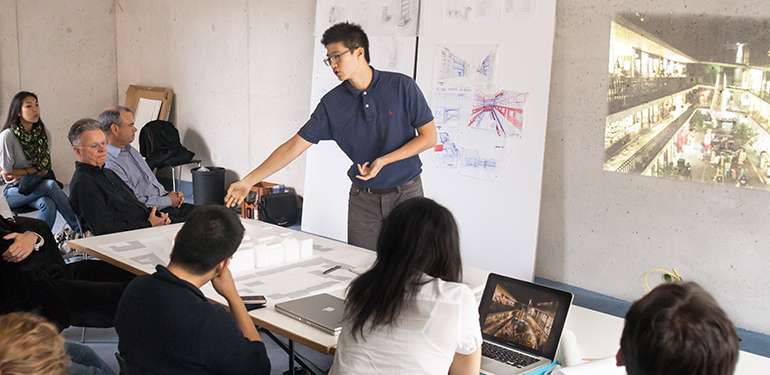 Undergraduate Study

  /  

Programs

Certificates & Minors
McCormick offers several certificate programs and minors that add value to your engineering degree and contribute to your development as a whole-brain™ engineer.
These academic options broaden the scope of your knowledge and provide you with the type of interdisciplinary study that makes a McCormick degree valuable.
Jump to a Section
Certificates
The Cooperative Engineering Education Program (Co-op), offered through Engineering Career Development (ECD), allows undergraduate engineering students to integrate classroom study with paid, practical work experience related to their academic major and career goals. Students who successfully complete the program earn the Co-op certificate at graduation.
Offered by the Center for Human-Computer Interaction + Design, the HCI certificate program curriculum centers on the design, evaluation, and implementation of interactive computing systems for human use. The program's five technical domain pathways focus on software interfaces, hardware interfaces, and data analysis to help students develop technical skills to do HCI work in their specific area of interest or major.
The ISEN undergraduate certificate provides a means for Northwestern students to pursue interdisciplinary instruction in the increasingly important areas of sustainability and energy during their undergraduate coursework, while signaling broad topic proficiency to potential future employers.
Offered by the Medill School of Journalism, this five-credit program prepares students for positions in advertising, marketing, public relations, and corporate communications. Students who complete the certificate will develop skills for understanding and analyzing consumers in traditional markets and newly forming communities and networks.
Major business decisions hinge on accurately applying and interpreting financial, analytical, and strategic models. This certificate program addresses the need to skillfully examine large amounts of data in context with trends in science, technology, economics and politics. This type of analysis can be applied to business scenarios such as mergers and acquisitions, valuation, asset management, new products, strategy formulation, supply chain design, and pricing.
The Center for Leadership offers a rigorous course of study totaling four units of academic credit that culminates in the Leadership Certificate. Through this customizable program, you will learn about your leadership strengths and weaknesses, identify gaps in your leadership assets, and receive group and personal coaching.
This certificate in engineering design helps undergraduates develop design knowledge and skills that provide a competitive edge in their careers. Culminating in the presentation of a portfolio, the certificate focuses on innovative engineering design in a team-based, cross-disciplinary setting, and includes experience identifying and solving real-world problems for actual clients.
Minors
To prepare engineering students for collaborative careers in the building industry — as architects, structural designers, builders, project managers, or developers — McCormick offers this minor through the Department of Civil and Environmental Engineering.
This minor provides training for students interested in industries that create and manufacture bio-based fuels and industrial chemicals, biopharmaceuticals, biomaterials, and agents for gene and cell therapies.
This minor provides students with exposure to a field that grew out of electrical engineering, mathematics, and psychology over 50 years ago. To complete the minor, students must satisfy the math and core requirements of the major as well as one course in each of three breadth areas. These courses will provide essential knowledge for all computer scientists as well as exposure to every critical subfield of this area of study.
Jointly offered by the Department of Industrial Engineering and Management Sciences and the Department of Computer Science, the data science and engineering minor provides students with practical knowledge fundamental to the data science lifecycle. Students will gain experience with a variety of data models and techniques used for collecting data, cleaning it, and analyzing it. They will also learn how to glean insights from data through multiple modern computational tools, as well as the ability to think critically about the construction and implications of analysis and models for data-driven decision making.
Offered through the Farley Center for Entrepreneurship and Innovation, this minor offers undergraduate students courses focusing on entrepreneurship, finance, and ethics, as well as experiential courses and electives in other departments. Students will receive practical education and will learn how to start businesses and how to build innovation-focused careers.
Environmental Engineers are the technical professionals who identify and design solutions for environmental problems. The minor provides students with a sampling of courses that span the foundation of the discipline, in addition to two electives that allow the student to focus on environmental chemistry, microbiology, and transport processes.
Transportation and logistics is an inherently interdisciplinary field of study, reaching across disciplines, schools, and departments. This minor equips students with a broad understanding of the economics, engineering, and operations of transportation and logistics systems, as well as the role of public policy.