Key Note Speaker: Andy Zitney
Technology is Transforming Business: Allstate's Top Tech Executive Discusses His Strategy
MSIT alumni will help facilitate an IT business competition hosted by The Center for Research in Technology & Innovation (CRTI) and KIEI at Kellogg School of Management. The event's keynote address will be given by Mr. Andy Zitney, Senior Vice President of Technology & Operations in Allstate's Infrastructure Services Organization. He will be discussing the business disruptions and opportunities created by the accelerating pace of technology change.
Wednesday, March 04, 2015
McCormick Tribune Auditorium,
James Allen Center
Keynote address: 1:30 PM – 2:30 PM
Networking: 2:30 PM – 3:00 PM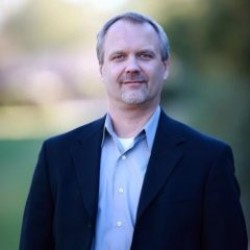 Mr. Zitney leads the development and execution of Allstate's global information technology infrastructure and systems engineering strategy, with a daily commitment to quality and availability for the company's employees and customers. As a top technology executive at the nation's largest publicly held personal lines insurer, Mr. Zitney brings exceptional insights into digital innovation and its use to serve customers and develop new business models. Whether you aspire to be an entrepreneur or corporate executive, this will be an excellent opportunity to hear Mr. Zitney speak about how technologies are driving business transformation.
Followed by the Keynote, our own Prof. Mohan Sawhney will be moderating an exciting discussion exploring Allstate's technology strategy with a panel of executives from Allstate including Mr. Andy Zitney, Mr. Doug Safford (Vice President and Chief Architect) and Mr. Chetan Phadnis (Vice President, Connected Car Engineering).
Allstate is sponsoring a "Business Challenge" at Kellogg, in which three student teams are competing to develop strategies using Allstate's telematics data to enhance the customer experience. The keynote address will mark the conclusion of the challenge and the winners, who will receive a $20,000 cash prize, would be announced at this stage.