Student Spotlight: Paridhi Tarika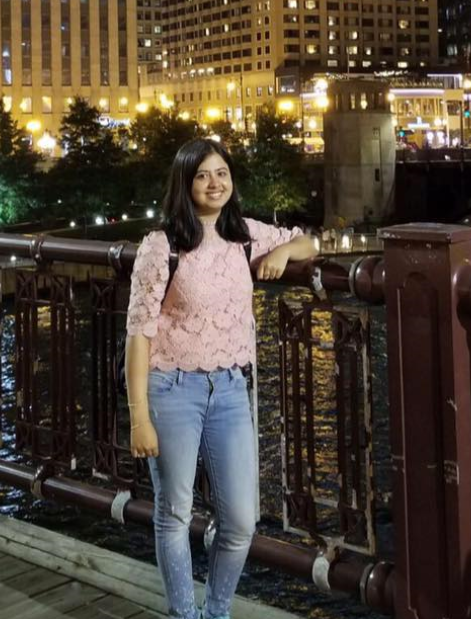 Paridhi Tarika is a current MEM full-time student from New Delhi, India. She holds a Bachelors degree in Electrical, Electronics and Communication Engineering from Lovely Professional University and 6 years of combined SAP Finance/Indirect tax consulting experience in Deloitte and Accenture. She is a trained Indian Classical dancer and loves playing badminton in her spare time. We asked Paridhi several additional questions to learn about her MEM student experience:
What made you decide to pursue a MEM degree? 
I am a SAP (Finance and Tax) Consultant with sound knowledge of financial accounting accumulated over  6 years in Fortune 500 consulting organizations viz. Accenture and Deloitte. Considering my aspirations going forward (to become a technology leader in a field that leveraged my knowledge) I searched for a program that imparted an overarching experience and bridged my technical and managerial gaps. Engineering Management at Northwestern University checked all the right boxes. Focused on innovation, leadership and strategic thinking, the program is modish and ensured my development as a competent leader with strong decision-making skills.
Which Course/Professor did you like the most?
Although, each course in MEM is exemplary and provides a unique learning curve, MEM407: Decision Tools & MEM410: Managerial Analytics were, in particular, my favorites. The courses taught me how to make informed qualitative and quantitative decisions at varying levels and industries. Furthermore, learnings from the course MEM424: Leadership and Organizational Behavior are practical and helped a great deal in my job interviews.
How does the program experience prepare you to reach your professional and career goals?  
MEM equipped me with the tools I needed to be an effective leader and even more so as better team player. It helped me gauge the bigger picture behind business decisions and understand the implications of internal and external factors on an organization. 
Once you've graduated and look back, what do you think would be the most valuable thing you learned from this program? 
Alongside developing managerial and technical skills, MEM enhanced my competence in inducing productive conflicts and resolving unproductive ones through constant group work (a key component in majority courses). In culturally diverse teams, a norm in every organization today, I am sure this skill would prove very practical.
What advice would you give future/prospective students? 
I cannot emphasize enough the importance of networking. It won't just help your career, but learning too. Take time to talk to your peers, these discussions will teach you a lot. Also, remember to take advantage of relevant resources available as part of the Northwestern community. For instance, if you are someone who's interested in start-ups do get yourself involved with the Garage, 1871 and take up NUvention courses.