Student Spotlight: Dheeraj Kapur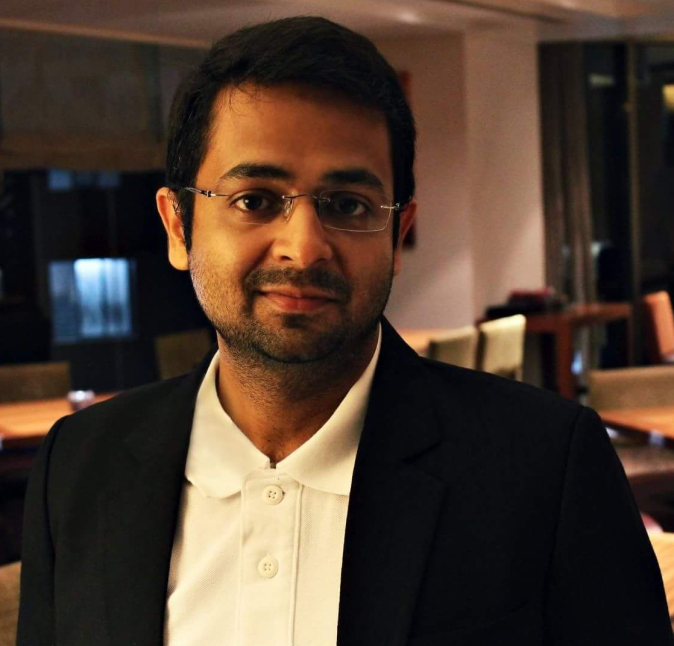 Dheeraj Kapur, originally from Mumbai, India, is a full-time MEM student. He holds a Bachelor's degree in Electrical Engineering from the University of Mumbai, India and a Master's degree in Energy Systems Engineering from the Indian Institute of Technology Bombay, India. He worked for five years in the automotive industry on Hybrid and Electric vehicles before starting at the MEM program. His hobbies include photography and reading. His secret talents include creating (painfully awful) puns and forming (frustratingly terrible) word-play. He recently took up the role of MEM Marketing intern.
We asked Dheeraj some questions about his experience in MEM and this is what he said:
What made you decide to pursue a MEM degree?
I worked in technical roles before starting my MEM degree. My responsibilities grew as my career progressed. Consequently, I felt the need to understand the business aspect of technology better. While I could "speak" technology fairly well, it was through discussions with business and functional leaders at my firms that I identified a gap in my ability to effectively "speak" business. The motivation to fill this gap whilst remaining connected to my engineering roots made me pursue Engineering Management. The MEM degree is an ideal choice as it bridges this precise gap and helps early- and mid-career professionals develop business acumen.
Favorite Class/Professor?
Every course in the program has been very rewarding. While taking nothing away from other courses, if I had to pick one, I'd pick Prof. Donald McNeeley's class on Strategic Management as my favorite. Prof. McNeeley effectively ties in concepts from other courses, such as Finance, Accounting, and Marketing into this course and paints a vivid picture of how all the cogs fit together in the organizational machinery. In addition, he brings all of himself and his experience to the class, making each of the ten meetings a very engaging experience. He stimulates meaningful discussion among the students, thereby leading to an effective classroom learning experience.
What is the most surprising aspect of your experience in the program?
Coming into the program, I wasn't very clear about how my previous work experience would help me relate with the concepts that would be touched upon in the courses. Two things amazed me. First, the diverse background and experiences of my peers and second, how every single one of us could relate to the concepts despite having worked in wide-ranging capacities in different industries! Irrespective of the type of work experience, every class of every course covered concepts that one could instantly relate with and/or immediately put into use at work. The professors remain at the cutting edge of technology and teach concepts and ideas that are current and can be applied instantly.
How does the program experience prepare you to reach your professional and career goals?
My short-term career goal is to work in a role that is at the intersection of technology and business. MEM has equipped me with just the right set of tools required to land such a role and succeed in it. In addition, the program has set me on a path to thinking strategically and becoming a better decision-maker. I believe that not only would these skills help me open new doors in the short term but have also prepared me for the challenges that await in the long term.
What is distinct about your program experience? What draws you in?
There are three dimensions to my program experience: the peers, the faculty, and the university. All three dimensions have contributed towards making my experience highly rewarding. My peers have diverse backgrounds and experiences, making in-class interactions very enriching. I've learnt at least as much from these interactions as I have from faculty instruction, if not more. Next, the MEM faculty is world-class. The Professors are industry veterans, practitioners, and leaders who not only teach the curriculum, but also go over and beyond to ensure that we, the students, learn about the latest and greatest in the world of technology and business. Finally, the university provides excellent facilities and an atmosphere conducive for effective learning experience. The possibility to register for courses offered by other schools/departments is a definite plus.
What do you feel you're learning from Northwestern's program that you might not be experiencing elsewhere?
As mentioned before, I've learnt as much from my peers as I have from the faculty. The program admits students who have spent some time in the industry. The experience and the culture that the peers bring to the classroom is what I believe is unique about Northwestern's program. The discussions, both in-class and outside-of-class, were very enriching and learning from my peers' experiences has been one of the greatest aspects of my experience at Northwestern. In addition, given the credentials of the MEM faculty in particular and that of the university in general, one cannot go wrong with choosing this program.
Once you've graduated and are looking back, what do you think will have been the most valuable thing you will have received or learned from this program?
In one word, Northwestern. While I will be putting to use the tools and concepts that I will have acquired through the coursework at work, my association with the university, faculty, peers, and advisers would be my most valuable takeaway upon graduation. The whole learning ecosystem at Northwestern, from the MEM administration (whose members always have students' best interests in mind) to the career services and everything in between is a highly functional system that effectively serves students' needs. It is this sense of community and belonging that I will carry with me after graduating from Northwestern.
What advice would you give future/prospective students?
My advice would be to make the most of an opportunity to study again. At the risk of sounding philosophical: not everybody is fortunate enough to become a student again (and at a school such as Northwestern at that). I strongly believe that being a student is the best part of one's career! Even though we are all here for the education, I believe that a wholesome educational experience involves not just academics, but everything around it as well. So, while you're here for academics, also find the time to experience other things that the school, the town of Evanston, and the city of Chicago have to offer.