Alum Spotlight: Antonio Zarza Mayorga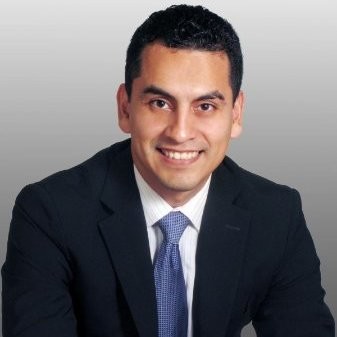 Antonio Zarza Mayorga, originally from Mexico City, is a 2012 graduate of the Northwestern MEM program. He studied Chemical Engineering at the National Autonomous University of Mexico and Industrial Engineering with a specialization in Supply Chain Management at the Panamerican University in Mexico. He's currently based in Los Angeles, California and works as Sr. Product Manager at Sony Pictures Entertainment. Antonio enjoys spending his spare time by the beach! He is very outgoing, easy to strike a conversation with, and very social. He loves Sushi and if you really want to grab his attention, mention the delicious Otoro Sushi!
We asked Antonio a few questions about his MEM experience and his journey thus far, to which his responses were as follows:
Can you give a short description of your role and job responsibility?
I am Sr. Product Manager at Sony Pictures Entertainment and I am responsible for enhancing the streaming experience of different mobile and web platforms for Sony Networks and Sony Crackle. As a product owner, I need to be strategic in creating the vision and product road-map, enhance the user experience and prioritize the required work to maintain and improve these platforms/products. As a MEM graduate it has been an easy task since I am at the intersection of technical and business groups, thus I need to communicate effectively what the business needs are to engineers and developers so that as a team we can come up with creative solutions that make these products successful.
What's your favorite class or teacher in MEM, Why?
I enjoyed all courses during my time in the program but If I have to choose, there are two classes that I truly loved, one was Leadership with Professor Gail Berger and the other was Strategic Management with Professor Donald McNeeley. Both professors are passionate about their class and that makes it easier to learn these concepts and techniques. I have found out that perfecting and displaying Leadership and Strategic Management skills help you to grow professionally and personally by gaining important projects or jobs and of course to take better decisions in your career.
How has your MEM experience contributed to your career path and your current job role (your progression into senior management from an engineering background)?
It helped me to transition from a Technical Project Manager to a Product Manager role. Without a doubt, this program introduced me to Product Development and Product Management concepts which were decisive in raising my interest in focusing my career in product management roles.
What new job, position, project or responsibility were you able to secure that you believe can be attributed to completing the program?
The MEM program helped me to change my career path and start a new role as a Product Manager because it provided me the necessary tools and skills to have a holistic approach to a business and technology environment. That's the main reason I think this program is so unique and without hesitation, I believe that it will become more relevant in the near future.
What new skills did you gain and how did this impact your career or professional life?
Some of the skills I acquired, for example, was working as a team with professionals from different cultures with very different points of view. Another important aspect was that it gave me a lot of security to present concepts and solutions to groups of very intelligent people who questioned everything but at the same time, they were also keen to learn from you and your experience. For me, those experiences are very valuable because in the labor market you must be prepared for those kinds of situations and challenges. As a future leader, the program helped me to better manage the frustration in situations where you need to convince teams of very talented people, as well as learn critical negotiation techniques that help reach consensus.
What unique aspect of the program did you experience that you felt was unique to Northwestern's program?
One of the unique aspects that experienced was having the opportunity to interact with not only excellent classmates with different professional specialties and backgrounds but also from different cultures and regions around the world. That aspect has really helped me to gain opportunities in companies where international experience has been a determining factor.
How did the program structure help to make earning this degree a possibility for you?
No doubt the program structure is very flexible for part-time students but also it has its advantages for international students, which was my case because it allowed me to come back to the labor market in less than a year. I think this is a critical factor since the market is increasingly competitive and leave it for a long time is not recommended at all.
What connections were you able to make with classmates, faculty or industry and how?
LinkedIn has been a fundamental tool to keep my professional network, classmates, and faculty. However, there are other means I have used to grow my network, for example in 2013, I led the first MEMPC event in LA and thanks to that I had the opportunity to meet alumni and faculty from other MEM programs across the country.
Word of advice to future students: 
My advice for both future and current students would be that being part of the MEM program is such a unique opportunity to learn from amazing professors and classmates. I would recommend thinking of this program like a top-notch laboratory where you will be able to experiment, make mistakes and learn from them, get guidance from experts in their field and last but not least, polish necessary skills that will help you solve real problems in a business-tech environment.