Ensuring Timely Delivery of Key Medical Devices
Lokesh Raj Raju (MEM '19), talks about his work at Medtronic, one of the world's largest medical device manufacturers, and how his experience in Northwestern's Master of Engineering Management (MEM) program influences his work today.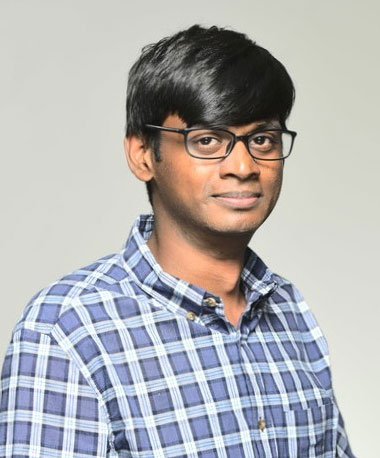 Medtronic is built on the notion of technology saving lives. Co-founder Earl Bakken invented the battery-powered pacemaker more than 60 years ago, and since then the company has grown into one of the largest medical-device companies in the world. Today, the company produces products that treat 70 different health conditions, operates in 150 countries, and has more than 90,000 employees. 
Lokesh Raj Raju (MEM '19) is one of those employees. As principal strategic sourcing specialist, Raju helps ensure timely deliveries for Medtronic, both from vendors and to customers. To succeed and expedite Medtronic's delivery system, Raju routinely relies on the lessons he learned in Northwestern's Master of Engineering Management (MEM) program. He recently spoke about his job, advice for companies to improve their delivery process, and how MEM contributed to where he is today.
What does a principal sourcing specialist do on a daily basis?
Medical device manufacturing calls for stringent specifications and regulations to be met. My role primarily involves leading and executing strategic sourcing strategies, including dual sourcing, make vs. buy, and contract negotiations to ensure on-time deliveries. I also work on price management to drive down costs and ensure low labor-burden material cost. Finally, I also do category and market analysis by evaluating the current market to create and plan strategies accordingly, and lead supplier improvement and optimization efforts to deliver quality products.  
What are key steps a business can take to ensure timely delivery?
Here are the tips I suggest a business follow for proactive supply chain planning:
Communication is key, as this information flows through different buckets.

Use data-driven demand estimation based on history, similar products, and scenario planning.

Study lead time consideration and pricing in the market.

Market awareness and situation analysis are important to know. Demand in the market, geopolitical situations, trade, and business relationships all play major roles.
It is also vital to maintain strategic relationships with suppliers because collaboration and transparency ensures that the suppliers prioritize us. Forge good strategic partnerships and relationships with your supplier, make 'win-win' deals for both the supplier and customer, and make the supplier feel important and think they drive key decisions.
With the COVID-19 pandemic, market dynamics have changed a lot. Securing supplies of materials has become its own challenge with factories either shut down or at partial capacity. It has become very relevant to focus on preplanning and exploring creative ways to ensure supplies of material on time.
Why is timely delivery so important?
At the end of the day, serving customers, which for Medtronic is the patient community, is the ultimate reason why we have a business. I strongly believe in, and am motivated by, Medtronic's mission to serve and contribute to human welfare by alleviating pain, restoring health, and extending life. It is more than critical to have these life-saving products in the hands of our patients when needed on time, because it can change their lives.
What did you learn in the MEM program that you use in your job today?
The MEM program was a transformational experience. Not only has my technical knowledge been reinforced, but I now have a broader business understanding of market dynamics and their implications, as well as how to proactively act on them. This has helped me look at the bigger business picture and allowed me to see how my contributions can impact the business directly.
The diversity of the MEM program also taught me how to work with people from different cultures and mindsets. In my first group in Engineering Management, I worked with five people from five different countries. Learning to work together and take in feedback helped me improve my communication skills.