Alum Spotlight: Aditya Divekar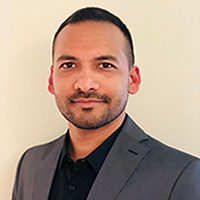 Aditya Divekar, originally from Sangamner, India, is a 2017 graduate of Northwestern University's MEM program. He studied Mechanical Engineering at University of Pune and completed his first Master's degree in Mechatronics from Vellore Institute of Technology. Aditya works at Byton, an Electric Vehicle start-up, as Assistant Program Manager in the Vehicle/Product Line Management function and is currently based in San Francisco, California. True to his trade, he loves to drive and hike in his spare time. He has a talent for singing and loves to sing Hindi and Bollywood songs. Now you know who will light-up your next Bollywood karaoke night!
We asked Aditya a few questions about his MEM experience and his journey thus far, to which his responses were as follows:
Can you give a short description of your role and job responsibility?
As Assistant Program Manager at Byton's Advanced Product Development office in Silicon Valley, I am responsible for delivering Byton's first Product - a smart device on wheels, christened the M-Byte, per the Program's schedule with the required quality and within the set cost targets. I lead many program-level key decision-making meetings to identify risks & issues, delegate work, and track progress of critical action items. Since Byton is a start-up, my role demands "Can do anything & everything" attitude. I view my current role as more like an internal strategy consulting role.
What's your favorite class or teacher in MEM. Why?
I thoroughly enjoyed all my MEM classes. I feel lucky to have been taught by some of the most brilliant professors! If I had to pick, Finance, Accounting, International Business Strategy, Strategic Management for Engineers, and Product Management were my favorite classes.
How has your MEM experience contributed to your career path and your current job role (your progression into senior management from an engineering background)?
As an engineer, I was trained to work everything to the finest detail. MEM induced 'Big picture thinking' in me, which is crucial for a management-level role. This lethal combination of being pragmatic while keeping one eye on the details is helping me excel at Byton or in advanced tech industry in general.
What new job, position, project or responsibility were you able to secure that you believe can be attributed to completing the program?
In summer 2017, I had the opportunity to intern with one of the biggest grocery companies in the continental US in strategy and mergers & acquisitions. Coming from an engineering background, that was a challenging yet immensely rewarding experience made possible solely by the skills I developed at MEM. The diversified courses that I took in MEM helped me a great deal to secure and succeed in my current position. MEM has enhanced my critical and strategic thinking ability – a skill I put to use in my current role as every day!
What unique aspect of the program did you experience that you felt was unique to Northwestern's program?
There are many. First, MEM professors and students are some of the most brilliant minds in their respective. One can learn many new things both in and outside of the class. Second, access to the vast Alumni network. Finally, the flexibility to take-up courses at different schools within Northwestern.
Word of advice to future students?
-Work harder than anyone else.
-Let your work speak for itself. Recognition comes naturally. 
-Dream big. The bigger the problems that you can solve, the bigger the reward!