Student Spotlight: Samar Emami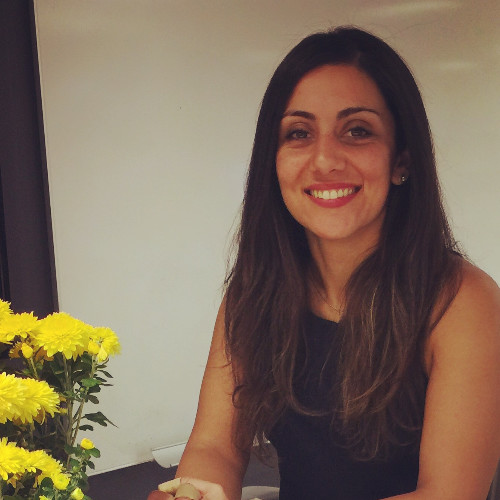 Samar Emami is the Commercialization Manager at USG based out of Chicago who attends MEM program part-time. Iranian by birth, Samar hails from Tehran where she completed her Bachelors and Masters degree in Materials Science & Engineering. She then did her Ph.D. in Metallurgical Engineering from the University of Utah. She is regular at the gym and enjoys running and playing volleyball her free time. From what we've learned she's great at planning trips thanks to her organized demeanor and her passion for traveling.
We asked Samar some questions to learn about her experience in MEM thus far and this is what she said:
What made you decide to pursue a MEM degree?
After years of doing research in school as a PhD students and pursuing a research career as an Industrial Scientist at USG, I realized I had very limited knowledge of business, management and leadership. Shortly after, I was introduced to MEM and it seemed very appealing to the goal I had in mind.
Favorite Class/Professor?
I really enjoyed Negotiations for Engineers by Prof. Gail Berger. This is a truly required skill in life that we all apply in many instances on a daily basis, sometimes without even realizing it. I gained a refreshing perspective on what success means in negotiations and how to achieve it.
What is the most surprising aspect of your experience in the program?
I was hoping to start applying the skills and knowledge that I would gain to my job sometime in the future, but it was amazing how the relevance of every topic we touch in this program is immediately reflected in my current job. I'm surprised how applicable these courses actually are in my line of business.
How does the program experience prepare you to reach your professional and career goals?
What made me choose this program was the broad spectrum of topics it covers across the concept of management/leadership. If you look at successful businesses, what sets their top executives of a corporation apart is their vision. I believe this program will give you the opportunity to achieve this through multidisciplinary courses.
What is distinct about your program experience?  What draws you in?
We are all aware of the undeniable skills we have gained as an engineer, the appetite for problem-solving, being data-driven and analytical, etc. Just imagine adding some management and business flavor to it. Just the right combo and what every business should strive to have around.
What do you feel you're learning from Northwestern's program that you might not experience elsewhere?
I believe this program's coursework has been designed to be applicable in technical engineering environments. It gives you enough knowledge to better understanding of business topics rather than overwhelming you with them. Moreover, the concepts learnt are relevant. I get to apply my skills and knowledge in my technical world on a daily basis.
Once you've graduated and are looking back, what do you think will have been the most valuable thing you will have received or learned from this program?
Having established a network of amazing and knowledgeable classmates, friends, and professors who inspired me to broaden my horizon through diversity of thought.
What advice would you give future/prospective students?
My advice to engineering students is to consider joining this program. MEM provides an interesting platform to combine your technical problem-solving skills with organizational and leadership skills. Alongside, you'll build a professional network that'll help you create so many future opportunities.