Alum Spotlight: Jeff Narducci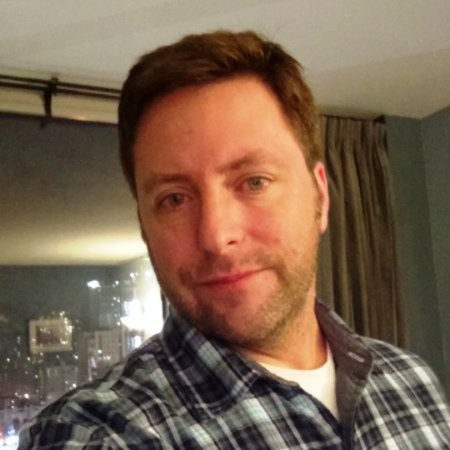 Jeff Narducci, originally from Flint, MI is a Sr. Manager Engineering at Motorola Mobility (a Lenovo Company). He earned a Bachelor of Science in Electrical Engineering from University of Illinois at Chicago and Master of Science in Software Engineering from DePaul University before pursuing MEM (part-time) between 2014-2017. He loves playing Acoustic Guitar in spare time and when it comes to food, Kuma's Corner's gourmet Burgers bring him the most joy.  Little do people know, that Jeff is long-distance open-water swimmer too. We asked him about his MEM experience and he said the following:
Can you give a short description of your role and job responsibility? 
I am the Sr. Manager of Global Regulatory Compliance for all products developed for the Mobility Business Group of Lenovo. I lead a team of subject matter experts in regional compulsory requirements targeting consumer telecommunication products with the responsibility to ensure our devices meet all applicable regional directives and legal mandates.
What's your favorite class or teacher in MEM, why?
So many to choose from but I really want to highlight the 2 courses led by Professor Gail Berger: Organizational Behavior and Negotiations. Many of the courses deal with more tactile-like subjects where you can see the result or have a clear path to an answer. With these courses you delve into the human aspect of why we act the way we do in different situations and how to manage our actions to the benefit of all parties. It really gave me an understanding of how others may perceive situations differently as well as giving insight into my own tendencies and views. Situational awareness is something I now find myself consciously assessing on a daily basis in all aspects of my life. Professor Berger's method of active participation really keeps all students engaged in the course and I highly recommend to current students not to look pass these courses.
How has your MEM experience contributed to your career path and your current job role (your progression into senior management from an engineering background)? 
I do attribute an increased confidence in my own managerial capabilities and willingness to direct and lead in more diversified situations to the experiences gained at the MEM program. I have expanded my current teams role into broader areas within the organization helping to managing site location quality and environmental certifications. I began to challenge my team to identify not only gaps and weaknesses in our processes but to propose solutions… I want to build leaders and this is a direct influence from my experiences collected from the MEM program.
What new job, position, project or responsibility were you able to secure that you believe can be attributed to completing the program?
Two years ago after some tough staff reductions at Motorola, I was asked to oversee our product safety and regulatory compliance team that was particularly hard. The reason offered by my VP of product engineering was that I had a strong record of solving organizational problems and my pursuit of an Engineering Management degree would offer me the added business and strategy skills to rebuild our regulatory compliance team using new processes that were more efficient and sustainable with leaner staffing.
What new skills did you gain and how did this impact your career or professional life?
Critical thinking and gaining a deeper understanding of human behavior and biases really need to be considered when it comes to being a leader. When making decisions you must consider the implications 3-4-5 steps beyond the immediate more obvious impacts. It's no easy task and takes continuous work, I am trying to apply this skill for every important decision I make and find it to be a very valuable exercise. Just as important a skill is the awareness of human behaviors and understanding of how people are different and are not influenced in the same manner.
What unique aspect of the program did you experience that you felt was unique to Northwestern's program?
I really enjoyed the student engagement level and diversity throughout the courses. I was really glad that most courses were designed to promote an open dialog, collaboration and team building. With such a diverse student population this environment really provided the opportunity to expand issues and rationales through many lenses.
How did the program structure help to make earning this degree a possibility for you?
Speaking as full-time working professional the ability to manage my class load in the evenings and weekends was absolutely critical in making this experience a possibility. My sincere gratitude to all the Professors that help manage an evening schedule to make this program possible,
What connections were you able to make with classmates, faculty or industry and how?
Obviously in these times of social connectivity it easier than ever to stay connected with classmates and faculty. So do it! Most opportunities come from your social and professional networks so word of advice… stay connected even if it is to just drop a line to say hello once in a while.
Word of advice to future students:
Do not look past the human element, understand what motivates you, what are your strengths, what are your biases, how do you make others feel. Beyond the critical thinking and analytical skills do not forget the behavioral skills that you are learning in every class. Leadership is about motivating and influencing others and I argue this cannot be done without understanding the human character. Embrace your opportunity.