Alum Spotlight: Sandra Waters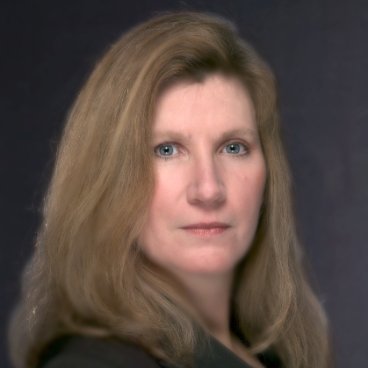 Seldom do you find someone who is as diversified in their experience as Sandra Waters, MEM, Vice President of Collaborative Assessment and Initiatives at NBOME. An alumna of Northwestern's MEM program, Sandra has experience in industries ranging from Chemical, Food, and Healthcare and is currently based out of Evanston. Alongside her Masters of Engineering Management from Northwestern University, she holds a Bachelors degree in Engineering Science (Chemical and Biochemical) from Western University in Canada and has garnered over 20 years of experience. Outside of her work, she loves equestrian sports, curling and golf in her leisure time. Sandra discussed how the MEM degree helped in shaping her career:
Could you give a short description of your role and job responsibility?
As Vice President for Collaborative Assessment and Initiatives, I facilitate relationships with key stakeholder groups as "Chief Collaborative Officer" for the organization.  In this role, I oversee business growth by providing assessment services within osteopathic medicine and related health care organizations.  My department also manages strategic partnerships and supply relationships, oversees the activities of a thousand volunteer subject matter experts, and our client services division provides customer support to medical schools, students, and practicing physicians.
How has your MEM experience contributed to your career path and your current job role?
Obtaining the MEM degree has been an important aspect of my professional advancement.  For an executive in healthcare, an advanced degree is valuable.  As many individuals pursue advanced education in their medical specialty, administrators are looked upon to contribute their expertise in business.  With the rapid changes in medicine, technology, and society, the MEM degree demonstrates an ability to learn and provides a framework for continuing education.
What made you decide to pursue a MEM degree?
The MEM degree allowed me to leverage my education and professional experience in science, technology, engineering, and math.  Pursuing the degree at Northwestern allowed me to experience the tremendous talent of the faculty, staff, and students that the university is able to attract.
What's your favorite class or teacher in MEM, Why?
I truly valued each class, every instructor, and all of my classmates.  The entire curriculum was crafted in such a way that I was able to fully achieve my individualized learning objectives.  The core elements of the program, along with a broad array of electives, enabled me to obtain the knowledge and experience I sought through the pursuit of the MEM degree at Northwestern.
What was the best part about MEM?
The MEM degree gave me skills and knowledge that I apply every day, expanded my professional network, and established a foundation for life-long learning.
Word of advice to future students:
You will get out of the program what you put into it.  Make a commitment to learn the materials, engage with the faculty, staff, and your classmates; then savor the experience.