Alum Spotlight: Rebeca Khorzad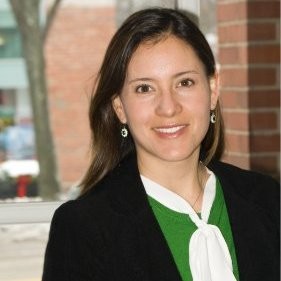 Rebeca Khorzad originally from San Cristobal de las Casas, Mexico is a '05 alum of the Northwestern MEM program. She also holds a Bachelor's degree in Industrial and Systems Engineering from Instituto Tecnológico y de Estudios Superiores de Monterrey (ITESM), Mexico. She currently works Performance Improvement Leader at Northwestern Medicine and in spare time practices classical Salsa and Ballet. Rebeca loves everything with dark chocolate and her kids say she's really creative in preparing breakfasts.
We asked a few questions about her MEM experience and the journey thus far, to which her responses were as follows:
Can you give a short description of your role and job responsibility?
The performance improvement leader (PIL) at Northwestern Medicine, supports operations by leading improvement projects aligned with our goals and mission, for example, I may work on a project to improve room turnaround time, which in turn improves patient flow and safe access to healthcare services. As a PIL, I'm also responsible for coaching and teaching process improvement tools/methods across the organization and serve as trusted advisor to the executive team.
What's your favorite class or teacher in MEM, Why?
There were many great classes such as Don McNeely's Strategic management class, it was fantastic, he focused on developing our skills to communicate with and think like a person in a management position (vs. with engineers) –  a key class, in my opinion. I still can hear him saying "… now step back and look at the big picture" as I continue to develop these skill.
How has your MEM experience contributed to your career path and your current job role (your progression into management from an engineering background)? 
I took my first management job as Quality Manager for a fortune 500, right after graduating from MEM, I believe having that in my resume made me a candidate for that job. I later spent six years at home raising my kids and I think having the degree in my resume was a key factor in getting back to the workforce faster in particular because I switched industries (from manufacturing to healthcare). Surely enough, the management and problem-solving skills learned in this program transcend industries.
What aspects of the program did you experience that you felt was unique to Northwestern's program?
The balanced combination of learning technical skills and management skills taught by a mix of faculty from industry and academia. At the time, it was a program only for working engineers, which enriched the class discussions with real case studies.
How did the program structure help to make earning this degree a possibility for you?
The program structure of evening classes, offsite classes, and flexibility in a number of classes we could take per year made it possible for me to easily complete the program in 3 years.
What connections were you able to make with classmates, faculty or industry and how?
I made great Faculty friends at MEM, Prof. Sanjay Mehrotra, my quantitative methods teacher years later introduce me to Healthcare Researchers whom I ended up working for and have contributed to my current career path.
Word of advice to future students:
Keep in touch with your classmates (I wish I had done a better job here)
Take the classes at a speed it allows you to apply what you are learning to real problems in your company otherwise you take the risk to forget the content
Ask questions and seek feedback from your executives and professors (even if you are not in a management role)
Use the Northwestern Network Mentorship Program, is a great way to develop leadership skills