Alum Spotlight: David Zeman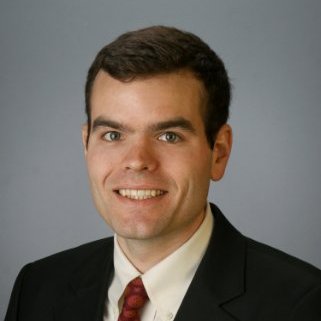 Dave Zeman, an alum of Northwestern's MEM program, is from Western Springs, IL. He's a Mathematics major from University of Iowa and graduated from Northwestern MEM in 2013. He now works as Associate Practice Leader, Industrial at Spencer Stuart based out of Greater Chicago and loves paddle boarding, playing tennis and solving puzzles in his spare time. He prefers vegetarian food and little do people know, he's a handy craftsman too!  We asked Dave to share his MEM experience for our alumni spotlight feature and he was kind enough to share the following details:
Can you give a short description of your role and job responsibility?
Spencer Stuart is a leadership consulting and advisory firm that helps Boards, CEOs and senior executives navigate their most critical leadership needs. Today, I lead a team of Associates and Analysts in our Industrial Practice that help us deliver optimal outcomes for our clients. My personal client work is focused on the process manufacturing sector.
How has your MEM experience contributed to your career path and your current job role?
MEM married my technical experience with augmented strategic and leadership capabilities that made me a more credible and compelling leader and team member. As a result, I have been entrusted with more and more responsibility each year and have continued learning and growing since finishing MEM.
What's your favorite class or teacher in MEM, Why?
I genuinely cannot pick a favorite without feeling like I short-changed other professors. The beauty of the MEM is that the overall knowledge gained creates a truly distinctive experience.
Word of advice to future students:
Dive in and take advantage of everything your classmates, MEM and Northwestern have to offer. The time will go by quickly, and you'll find yourself missing the program once it is over. As Professor Semb said in my first class, "Be comfortable with the uncomfortable" — enjoy the ride, and you will get out of MEM what you put into it, and more.