Alum Spotlight: David Platt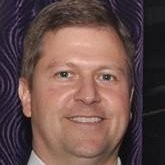 David Platt, originally from Mount Prospect, IL, is a '00 alum of the Northwestern MEM program. He holds a Bachelor's degree in Mechanical Engineering from Marquette University, Milwaukee, WI  and is currently the Vice President of Operations / Engineering and Global Quality Assurance at Hu-Friedy Manufacturing Company. He loves sports and coaches basketball and track at a local school. A lesser known fact about David – he's an organist who was groomed to play during church at the age of 11.
We asked David a few questions about his MEM experience and the journey thus far, to which his responses were as follows:
Can you give a short description of your role and job responsibility? 
At Hu-Friedy, we are a family owned Chicago business started in 1908.  Currently, I'm in charge of our Chicago Manufacturing operations of Dental and Orthodontic Instrumentation.  We are the global leader in these product lines and make the best instruments on the planet.   I'm also in charge of our engineering team made up of research and development, manufacturing improvements and new product implementation.  In an ever-changing medical device environment, I'm also in charge of quality and compliance.
What's your favorite class or teacher in MEM, Why?: 
Tough question, but I'll give my top 3. Project Management with Mark Werwath was a great stepping stone for me and my career in New Product Development. This class helped prepare the ability to run projects and implement the Stage-Gate process in 3 medical device companies.  Technical Entrepreneurship with Mike Marasco was an enlightening class in which we took what we built in on our marketing class and put a product out there that was almost taken to a production level.  Lastly, Business simulation with Jeff Lefebvre was a final class back in my day and I really enjoyed how we learned what changes made would affect our car company business as a whole…and of-course crushing our peer competitors.
How has your MEM experience contributed to your career path and your current job role (your progression into senior management from an engineering background)?
I immediately was able to impact my roles in project management at my companies and transition from Manufacturing Engineering to New Product Development. As I grew and changed companies along the way, I was able to move up from Sr. Manufacturing Management to Director, Sr. Director and now VP level on the executive teams of my companies. The knowledge I gained at Northwestern positioned me with the abilities to be a leader and offer different perspectives in the businesses that I worked.  I was also equipped will the ability to contribute in different ways than just my engineering skills.
What new job, position, project or responsibility were you able to secure that you believe can be attributed to completing the program?
Upon completion of the program I went from Manufacturing Management into an R&D Manager, then onto Director levels in New Product Development and then Executive Levels in the Engineering, Quality, Regulatory and Operations.  I was trusted with larger project responsibilities on a global platform which opened the doors to all the positions I mentioned above.
What unique aspect of the program did you experience that you felt was unique to Northwestern's program?
I feel that being on campus and in the smaller classroom environments was unique and still is to our program.  We aren't online like others I knew while I was going to school at NU.  The social aspect and learning face to face and being able to meet with Professors in an academic and social aspect was intriguing to me.
How did the program structure help to make earning this degree a possibility for you?
During the time I went to school, I was working fulltime in the city with 2 young kids in my household.  The evening classes were de facto for me to attend this program.  I was also able to use my workplace as examples for projects in the program.  The ability to do the courses with 3 other colleagues and my Brother Mike (6 years older than I and we never went to school together before NU MEM) at the same time also was key to moving through the program successfully.
What connections were you able to make with classmates, faculty or industry and how?
I've made many connections with my classmates during my MEM career and have kept in touch with them.  I'm still close to the program and some professors of mine through my Advisory Board Member duties.
Word of advice to future students:
To future students, I'm biased that this is the program engineers and technical people should engage in to further their careers.  The tools the MEM program equips you with is key and essential to building upon current knowledge which will open doors in your career path.  To those current students in the MEM program, I encourage to give back to NU upon graduation.  This doesn't always mean monetarily, I mean in being a good ambassador of the program.  If you have the ability to mentor, hire or give projects to students in the program please do this as I have done.