Alum Spotlight: Nandan Chokshi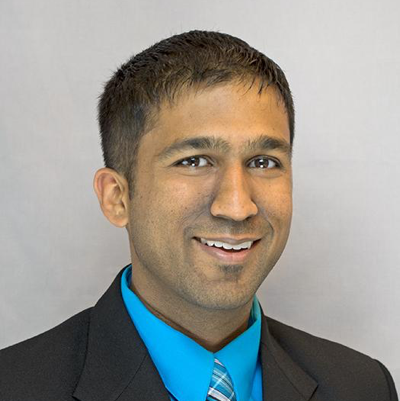 Nandan Chokshi, an alum of the MEM program, is originally from Naperville, IL and earned a BS in Electrical Engineering from the University of Illinois Urbana-Champaign. After a few years in industry, Nandan pursued an MEM degree with the desire to expand his knowledge and grow in his career.  He is currently an Associate Engineer at ESD, a global consulting-engineering firm. Outside of his busy work schedule, he loves to play various sports and games, and he enjoys falafel! Find out what Nandan says about his MEM experience and how it has contributed to his career:
Can you give a short description of your role and job responsibility?
As an electrical project engineer and project manager at ESD, I perform various engineering duties as well as assist with project management duties related to evaluating, designing, and constructing projects in the MEP industry. Working with various-sized firms such as CPS, United, Big Ten and GE, I develop electrical design drawings for commercial buildings. By understanding client's requirements, working with an architect and following code-required practices, I design a building space that fully captures the client's vision.
In the project management role, I am the primary administrator and communication link between ESD and the client, consultants, public authorities and general contractor. I oversee the planning, implementation and tracking of the project and its specified deliverables to meet the client's goals and provide a positive experience.
What made you decide to pursue a MEM degree?
I have always believed in expanding my knowledge. As an electrical engineer working daily in a multi-discipline environment, I realized that to take the next step in my career, I needed to enhance my skill set. At first, I only considered an MBA, but I was reluctant since it has such a business-centric curriculum and student base. After some researching and asking friends and family, I came across the MEM degree. Right away it was attractive since all the students would be engineers who come into the program with work experiences.
Making education relevant — and not just a degree that you use to add some letters on your business card — was what made me decide on an MEM degree.
What was the best part about MEM:
Education draws out the qualities from within. The MEM program helped me do just that by incorporating a perfect balance of lecture, group work, real-life experience, networking and fun. The best part of the program was that all these activities were incorporated in such a way that it applied to me in the engineering world. Based on experiences of other friends, my biggest fear going back to school was that I would spend all this time and money getting an education, but it wouldn't apply practically to my life. With the engineering-focused MEM program, not only was I able to learn key skills for the workplace, but it also helped enhance various other aspects of my life. By developing my understanding of an individual's thought process and group work, I am able to confidently tackle issues in and out of the workplace.
How has your MEM experience contributed to your career path and your current job role?
Through the MEM program, all the classes and activities helped me understand the multi-faceted approach to problem-solving and innovation.  Not all problems can be approached in the same manner; solutions need to take into account more than just one point of view. By thinking outside of my own self, I am better able to understand what needs to be considered in decision-making and how every aspect of the company needs to work hand in hand to move forward.
Word of advice to future students:
Always remember that learning never stops and never be afraid to ask questions. Always surround yourself with experiences that you can learn from. Think about how the world and its people touches your lives. It is vital to think about and observe everything around you. As an engineer, this mentality will help make the world a better place.