Inside Our Program

  /  

Events

  /  

Industry Night

Industry Night 2020
MEM hosted its 6th Annual Industry Night on Thursday, January 16, 2020, at the James L. Allen Center on Northwestern's Evanston Campus.  MEM students, alumni, faculty, and industry guests heard from Dr. Helen Sun, the Chief Technology Officer (CTO) at STATS Perform, as the keynote speaker.
Keynote: AI in Sports
The talk focused on how AI is changing the way sports are viewed, understood, and played.
Dr. Helen Sun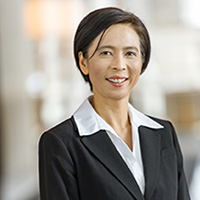 At STATS Perform, Dr. Sun oversees AI, Innovation, Global Engineering, Design, and IT. She joins STATS Perform from JPMorgan Chase, most recently serving as Chief Technology Officer of the Commercial Banking division. For over 22 years, Sun has a proven record as a technology strategist and thought-leader in previous roles as Vice President of Cloud Computing, Information Management, and Architecture at Motorola Solutions; Senior Director of Global Enterprise Architecture at Salesforce; and Director of Enterprise Architecture at Oracle.

Dr. Sun is a leader in transforming businesses through innovative solutions, and has published 3 books on the topics of big data and advanced analytics.

Sun earned a Ph.D. in Education Technology and Information Systems from The University of Toledo prior to her extensive leadership experience across multiple financial and software organizations. She has been recognized by the Chicago Business Journal as "Business Woman of the Year" and as a featured speaker at the University of Chicago's "Women in Analytics" symposium. On July 16, 2018, Dr. Sun was recognized in Crain's Tech 50 of 2018.
Purple Sponsor
Please email Lauren Jones with questions or to get information on sponsoring this event.
More in this section