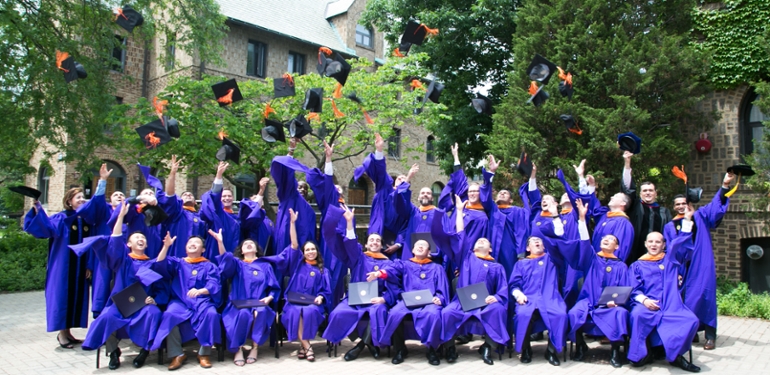 Graduation
Northwestern University's Master of Engineering Management (MEM) Program is excited to recognize its new graduates in the upcoming graduation ceremonies in June 2018. Our students have worked hard to earn the MEM degree. While some have managed this degree with their full-time jobs, others quit their jobs to be full-time students with the MEM program. It is time now to celebrate all of their hard work. 
Click here to learn the difference between the convocation, the ceremony, and the reception.
Information for graduates
Caps & Gowns:
The MEM Program will order your Caps & Gowns for the ceremony. Please DO NOT order separately from the University Services. Graduates may keep their caps and tassels.
June commencement ceremonies
Friday, June 22, 2018, at 9:30 am (gates open at 8:00 am)
Ryan Field, Evanston
Speaker: Renée Fleming
*Tickets are available starting March 26, 2018.  If you are walking in the commencement, you are allotted up to 10 tickets for family and friends and can request them from the Commencement Tickets Website.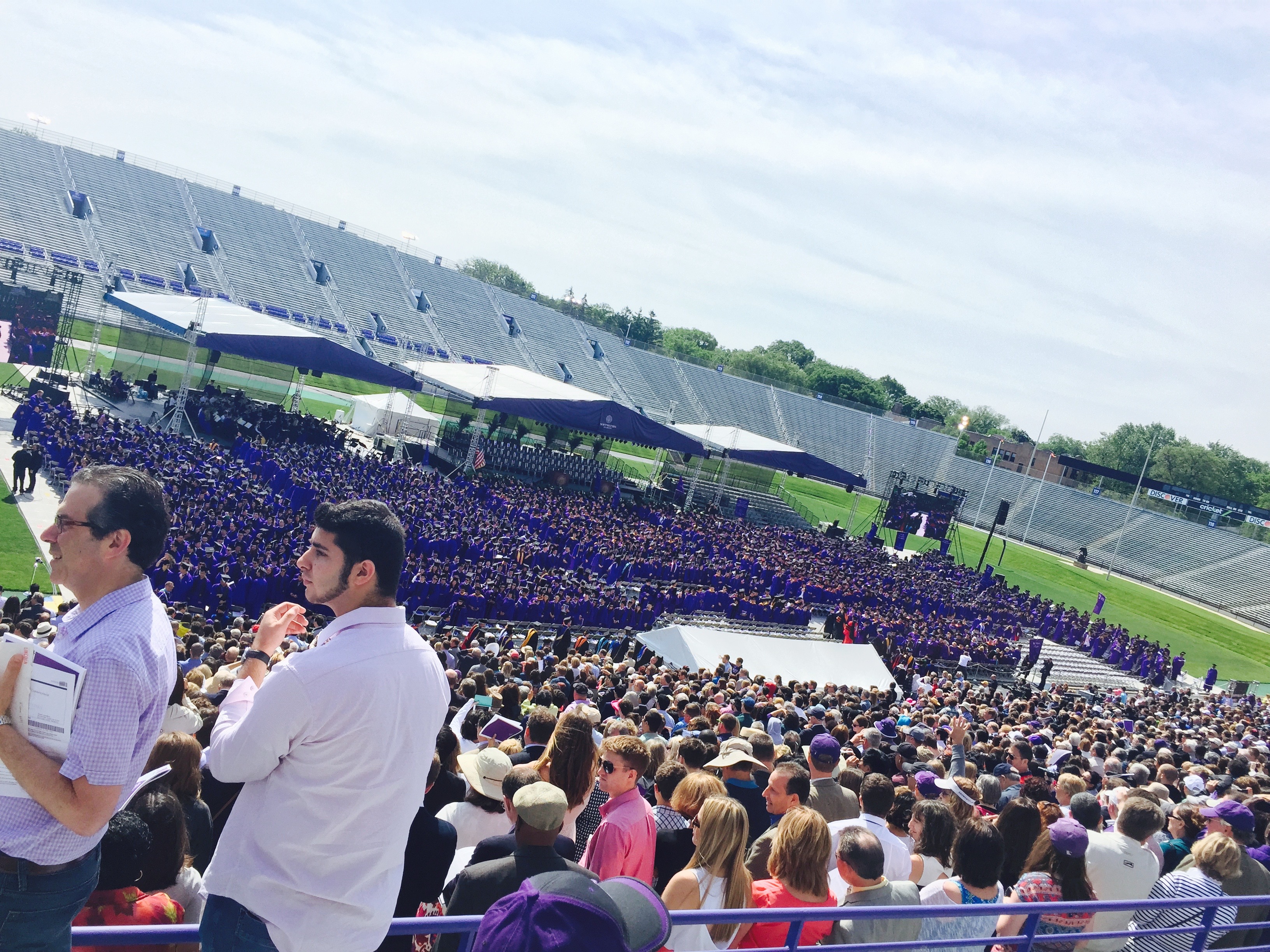 Date: Saturday, June 23, 2018, at 2 pm
Technological Institute, Ryan Family Auditorium
Speaker: TBD
Parking and Shuttle Service
Unrestricted parking will be available in all University parking lots on Friday and Saturday. For more information and directions to various parking lots, including the one at Ryan Field that has shuttle service to Tech, please visit the transportation section of the commencement website.
Schedule

1:00 p.m.

Graduates check in at the registration tables just outside
LR-2 in Tech.
The Ryan Family auditorium opens to guests of graduates.

1:15 p.m.

Graduates gather in LR-2 for graduation instructions.

1:55 p.m.

Graduates process from LR-2 to the Ryan Family Auditorium.

2:00 p.m.

McCormick Master's Recognition Ceremony commences.
Live webcast

A record number of graduates and guests may participate in your ceremony this year. Although there are no tickets required for your ceremony, we anticipate that the Ryan Family auditorium could reach seating capacity. There will be a live video feed in Tech LR-5. Families with small children may find the overflow room more accommodating to their needs. If you are unable to make it to the event, please view our live webcast.
MEM Reception & Dinner:
Where: Merion Crystal Ballroom - 1611 Chicago Avenue Evanston, IL 60201
     *valet parking will be available
When: Saturday, June 23, 2018
4:00PM Valet service begins, bar in foyer opens
5:00PM Buffet in lounge opens
5:30PM Welcome remarks, toast, speeches
Who: Graduates and their immediate families, MEM faculty 
We look forward to celebrating this achievement with all of our graduates and their families. 
If you would like to attend the reception, please complete this Reception RSVP form.
QUESTIONS?
Please contact Lauren Jones with any questions. 
More in this section