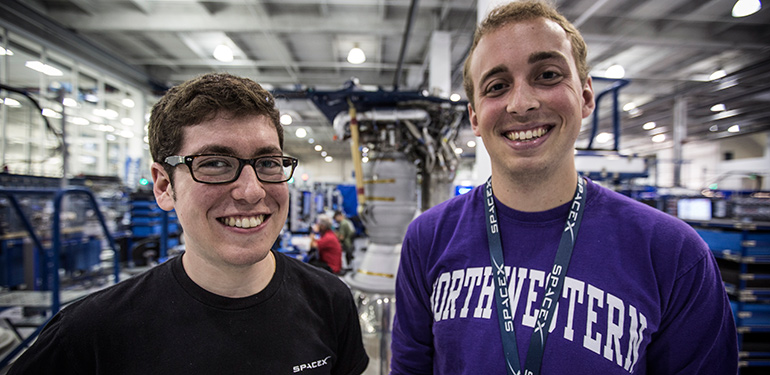 Overview
Engineering Career Development (ECD) enhances each student's unique career plan by offering both students and employers a mutually-beneficial means of connecting in the world beyond the classroom. Our mission is to provide all McCormick students with the tools necessary for lifelong career management and to forge relationships with employer partners for this end.
Engineering Career Development provides career preparation and employment assistance through a variety of work-integrated learning programs:
Want to get involved with a program? Learn how to get started, attend an info session, connect with a career advisor, search for employment, report an offer, evaluate your work experience, and more.
For logistical assistance with housing, meal plans, financial aid, work experiences, and more, visit our student resources area.
Engineering Career Development offers companies many opportunities to recruit students. Work with us to increase your visibility on and off campus.
Browse useful information about our programs and the opportunities available to students through our office.
Recent News
Upcoming Events