Academics

  /  

Undergraduate Program

Advising and Mentoring
The mission of the IEMS advising model is to provide opportunities for meaningful connections between students and advisors that result in a comprehensive knowledge of and appreciation for the IEMS curriculum; an understanding of potential research opportunities, graduate study and career options; and the development of cooperative communication and self-awareness.
Advising in IEMS is:
Intentional
Based on theories of teaching and learning
Grounded in knowledge of engineering curriculum and content
Guided by the idea of Whole Brain Engineering
Reflective of developmental and demographic profiles of the student population
Responsive to the needs of individual students
Consistent with NU requirements, expectations, and culture
Undergraduates are encouraged to actively participate in mentoring opportunities in the department. Mentoring Matters is an annual program that helps students identify the specific ways in which they can benefit from a mentoring relationship with a faculty, alumni, and peers.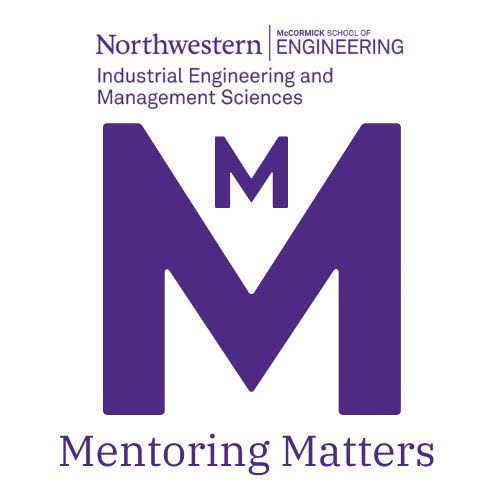 Students who choose to participate in Mentoring Matters take part in various activities including meeting with faculty, alumni and peer mentors; career development programs; and coaching.