Student and Post-Doc Opportunities

  /  

Northwestern University - Tel Aviv University Fellowships

Fellowship Winners
2022 Fellowship Winners
Graduate Students 
Yoav Dan
A Correlative Light-Electron Liquid-Phase Microscopy for Elucidating Mechanism, Dynamics, and Assembly of Dipeptides
Department of Oral Biology, Tel Aviv University
Host Professor: Nathan Gianneschi, Northwestern University
Claire Onsager
Studying Membrane Strain and Conductivity for Resistive Tomography Applications
Department of Electrical and Computer Engineering, Northwestern University
Host Professor: Noa Lachman. Tel Aviv University
Parul Rathee
RAFT and ROMP based enzyme responsive amphiphiles as building blocks for smart polymeric nanocarriers
Department of Chemistry, Tel Aviv University
Host Professor: Nathan Gianneschi, Northwestern University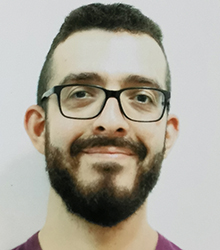 Lev Rovinsky
Dielectric Relaxation Behavior of VMQ/CNT Self-Sensing Stretchable Electrodes
Department of Materials Science and Engineering, Tel Aviv University
Host Professor: Matthew Grayson, Northwestern University
Postdoctoral Scholars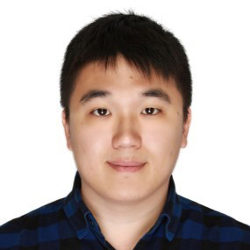 Dr. Yu Chen
Endogenous peptide-driven biomimetic mineralization for controlled intracellular drug delivery
Center for Nanoscience and Nanotechnology, Tel Aviv University
Host Professor: Nathan Gianneschi, Northwestern University
 Dr. Yu Chen's research is focused on developing self-assembling peptide structures with helpful medicinal properties. Chen's current research focuses on researching minimalistic peptide building blocks that, when combined with metal ion, can be used to create structures capable of collecting medicines and releasing them slowly into a patient.  This solution would allow researchers and doctors to monitor and manipulate drug delivery using materials that are common in the body, and can be easily tolerated and broken down when no longer required.  Dr. Chen's research aligns with the Gianneschi lab's own expertise in peptide-polymer structures, and will benefit from the advanced real-time imaging technology available there for more precise monitoring of the peptide assembly process.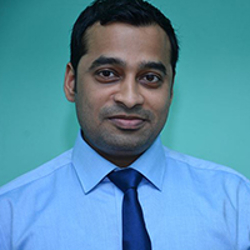 Dr. Pranab Mohapatra
Controlling Nucleation Density of 2D Materials: From Nanodomains to Large Single Crystals for Advanced Electronics and Optoelectronics
Department of Materials Science and Engineering, Tel Aviv University
Host Professor: Mark Hersam, Northwestern University
 Dr. Pranab Mohapatra's research focuses on the production of transition metal dichalcogenides (TMDC), crystal films used as nanoscale semiconductors.  Dr. Mohapatra has worked extensively in developing metal organic chemical vapor deposition (MOCVD) techniques for improving material quality and purity in large scale production, including a novel Growth-Etch process for increased optical quality.  He will be joining Dr. Hersam's lab for a joint further investigation of TMDC growth for electronic and optoelectronic applications, particularly the effects of domain size and defect density on the properties of the films produced.  The Primary Investigator of Dr. Mohapatra's laboratory at Tel Aviv University, Professor Ariel Ismach, will be accompanying him for the duration of the fellowship, allowing for an uncommonly deep collaboration between the two research groups.
More in this section