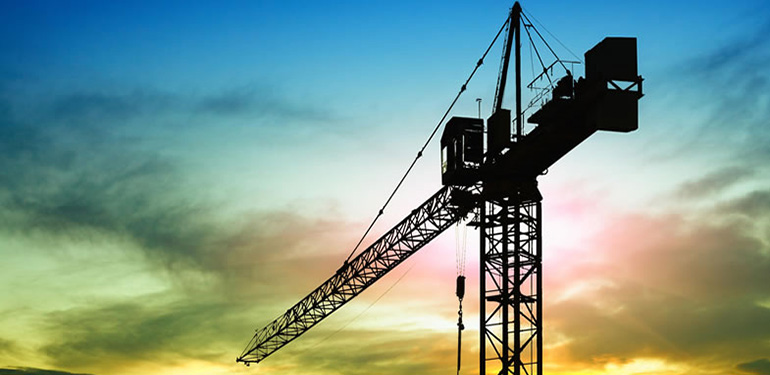 Overview
The Northwestern University online Executive Management for Design and Construction (EMDC) program prepares current and future executives to be successful leaders of organizations in the design and construction industries. Graduates will typically advance into senior leadership positions in an architectural, engineering, or construction firm.
The program is directed by Shelley Finnigan and the deputy director is Ahmad Hadavi. The primary guiding body for the program is a multi-disciplinary advisory board of prominent executives representing construction, engineering, architecture, finance, public policy, and higher education.
Jump to a Section
Program Duration
The 12-course program will normally span six quarters or about two years, excluding summer sessions. Transfer credit for up to three appropriate courses completed at other accredited universities would reduce the time required. Allowed transfer credit must be approved by the director.
Curriculum
The following four core courses comprise the first step toward a master of science degree.
Finance and Accounting for Executives  (Mel Meyer)

Human Resource Management  (Patrick McGowan)

Communication and Negotiation  (Karl Keller)


Leadership and Organization  (Eric Odderstol and Joel Sensenig)



In the second phase, students select eight elective courses to customize their learning experience to their background needs and career objectives.
Learn more about the curriculum
Course Delivery Method
The delivery method includes a synthesized sequence of video lectures and interactive webinars. The recorded video lectures can be viewed by each individual student whenever convenient prior to the associated webinar.
The interactive weekly webinars between students and faculty complement the material presented in the video lectures and include group projects, guest seminars by industry leaders, and student project presentations. They are intended to forge the same interaction between students and faculty that is typically achieved in face-to-face courses. By maximizing social media outlets, a second goal is to extend this link beyond graduation to create a mutually supportive professional network.
Continuing Education Credits
Each full course in this program is equivalent to 30 Professional Development Hours (PDHs) or three Continuing Education Units (CEUs) and can be used to satisfy the continuing education requirement for maintaining professional licensure.
Faculty
The faculty associated with the EMDC program is drawn from a wide range of disciplines. They typically have 20 or more years of experience in the design and construction industry and are leaders in their field. The program director is a tenured faculty member in the Department of Civil and Environmental Engineering.
More in this section