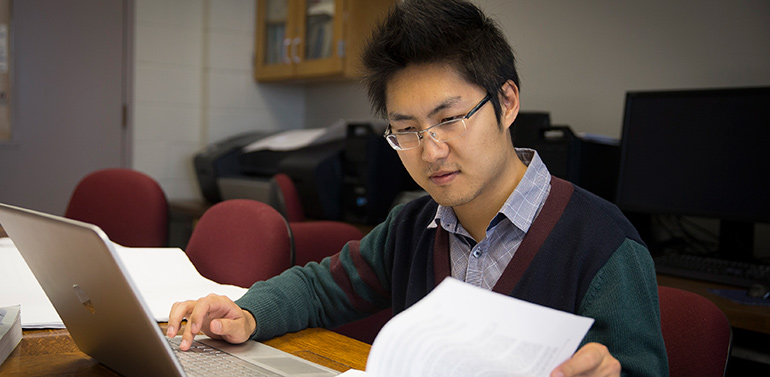 Overview
The MPM program is based on a multidisciplinary approach to combine the essential components of civil engineering design with the functional concepts of business management and behavioral science to develop a versatile and technically oriented individual capable of directing complex civil engineering projects.
2020-2021 MPM/EMDC Program Handbook
Jump to a Section
Program Goals
The MPM program seeks to develop early to mid-level engineers and architects into technically oriented individuals with a working knowledge of business and management skills in order to facilitate their advancement in the corporate structure.
Our students graduate with the following skills:
Management skills needed to lead a team of engineers
Ability to design, construct, and operate major civil engineering projects
Knowledge of the latest technology for project execution
Curriculum
A series of core courses emphasizes management techniques that are useful in planning, coordinating, controlling, and evaluating the activities of diverse specialists within the framework of a civil engineering project. These courses are supplemented by specialized courses and electives that strengthen management skills, expand technical proficiency, and allow the student to tailor the program to their area of interest.
Learn more about specializations
View all course options
Electives
To tailor the program to their area of specialization, students choose electives from selected courses in other McCormick departments and other Northwestern schools, including:
Department of Civil and Environmental Engineering
Department of Industrial Engineering and Management Sciences
Kellogg School of Management
Northwestern's School of Communication
Part-Time Option
To accommodate working professionals, courses are offered in the late afternoon (4:00-6:00 pm) and in the evening (6:30-9:30 pm) on weekdays (excluding Fridays). The program can be completed in two years, from September to June each year.
An ideal option for those who:
Wish to continue working while in the program
Have obligations that would prevent them from attending daytime classes
Full-Time Option
Full-time students can complete the program the program in nine months (fall, winter, and spring quarters). Full-time students are required to take three courses each quarter, but typically take four.
An ideal option for those who:
Are international students
Wish to obtain their degree sooner, which may help them reach their professional goals more quickly
Capstone Report
Motivated by the prevailing consensus that many engineers and architects often lack communication skills equal to their level of professional knowledge, the MPM program requires every graduate to write and present a Capstone Report on a topic of their choice. This report helps our graduates: 
Improve both their written and oral communication skills crucial to career advancement
Gain the personal confidence of being able to communicate effectively with colleagues and clients
Learn more about the capstone report
Faculty
The faculty consists of leading practitioners with a wealth of professional experience and familiarity with current trends and challenges that enable them to provide MPM students with cutting-edge approaches to management problems and their solutions.
More in this section