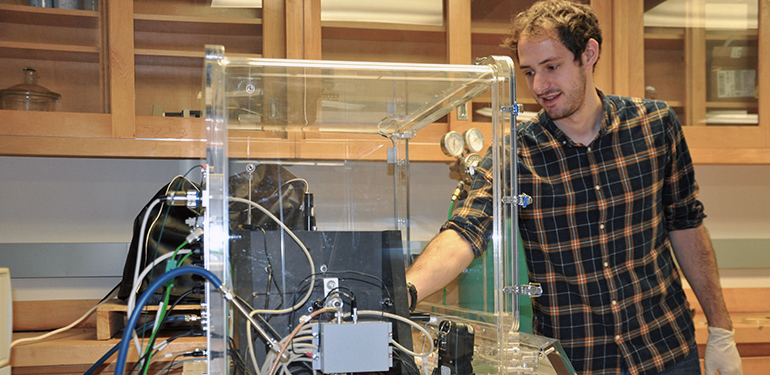 Overview of the Center
The Center for Surface Engineering and Tribology at Northwestern University allows students to research the notion of a surface in tribology. Students research solids that are studied from a topographical, structural, mechanical, and energetic perspective. Faculty and students collaborate and use principal techniques to characterize and analyze the basic phenomena of surfaces in relative motion.
Surface failure resulting from rubbing is a critical problem that inhibits the development of key components in advanced engines, turbines, manufacturing processes, magnetic recording systems, and micro mechanical systems. In order to develop advanced components for these applications, it is necessary to understand and control basic friction, wear, and lubrication processes at the sliding interface.
Our Mission
The mission of the Center for Surface Engineering and Tribology (CSET) is to advance new understanding and new methods to provide new tools for developing superior products and processes in the following industries:
Heavy machinery

Automotive and transportation

Railroad

Lubricants and chemicals

Agricultural and earth moving equipment

Metal processing

Electronic and data processing

Aerospace

Bio and biomedical