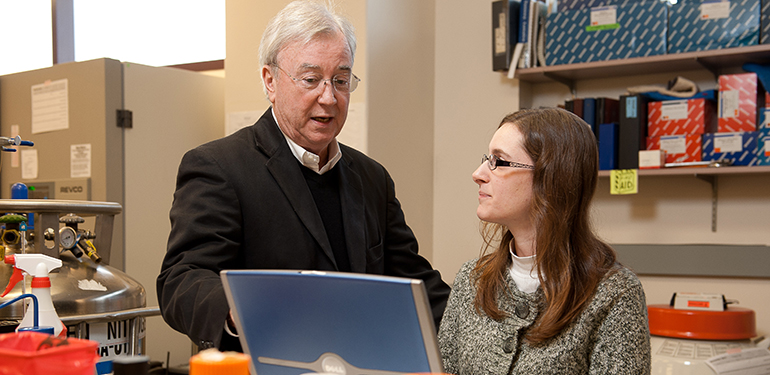 Overview of the Center
The Falk Center for Molecular Therapeutics is a molecular biology-based drug discovery center of excellence within theDepartment of Biomedical Engineeringat Northwestern Engineering. The Falk Center collaborates with industry partners, including the biotechnology companyAptinyx Inc.
There has never been a greater need for the development of new and effective medicines for the treatment of diseases. However, the costs for creating new drugs have skyrocketed and therapies for many diseases are not being developed because the patient population is too small to be profitable.A new organizational model is necessary to translate discoveries with therapeutic potential into clinically useful compounds.The Falk Center for Molecular Therapeutics is such a model.
Research
Our research is organized into three different areas:
Developing Drug Therapies
Rapastinel was recently purchased by Allergan and has successfully passed through a Phase II human clinical trial for treatment-resistant depression. Aptinyx has one compound, NYX-2925, in Phase II human clinical trials for painful diabetic peripheral neuropathy and fibromyalgia, and another compound, NYX-783, in a Phase I study to establish safety and tolerability. The U.S. Food and Drug Administration has granted Fast Track designation to the development of NYX-783 for post-traumatic stress disorder.