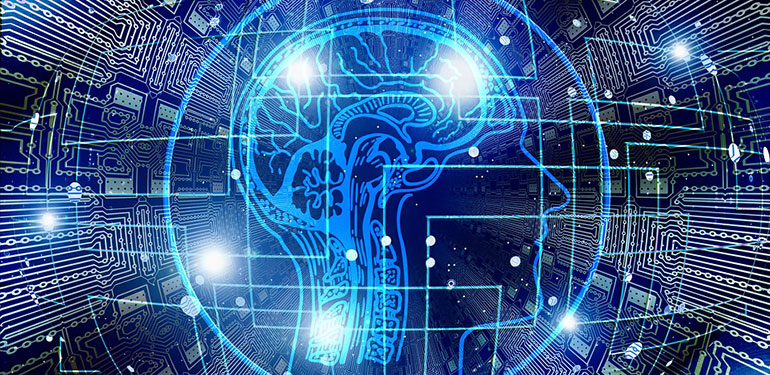 In The News:
Inaugural Center for Deep Learning Symposium Looks to Future of Artificial Intelligence
November 14, 2019
At its inaugural symposium on November 14, Northwestern Engineering's Center for Deep Learning, a community of deep learning-focused data scientists who conduct research and collaborate with industry, convened members of academia along with current and potential corporate partners to discuss the state of the technology and the best path forward. Full Article can be found HERE
---
Center for Deep Learning (CDL)
The Center for Deep Learning's mission is to act as a resource for companies seeking to establish or improve access to artificial intelligence (AI) by providing technical capacity and expertise, allowing the center's members to achieve proof of concept or deployment.
The center's faculty seeks active engagement toward building a robust, comprehensive, and scalable solution for an end-to-end deep learning training and model-serving architecture. This includes but is not limited to:

      •  model serving for deep learning
      •  model architecture re-design
      •  hyperparameter tuning during model serving
      •  explainability
      •  continuous model monitoring
      •  prediction or scoring confidence
If potential CDL partner companies, or members, are either at the beginning of deep learning capability assessment, or already have multiple deep learning models in production, the model serving solution will facilitate crossing the chasm from proof-of-concept to production democratization.
Collaborative research partnership opportunities include:

      •  optimization
      •  natural language processing (NLP)
      •  Internet of Things (IoT)
      •  marketing and customer intelligence
      •  computer vision
      •  bioinformatics
Membership in CDL funds the development of open-source software, with input from members. It also provides members with high visibility with Northwestern students and gives members access to faculty for closed-source projects.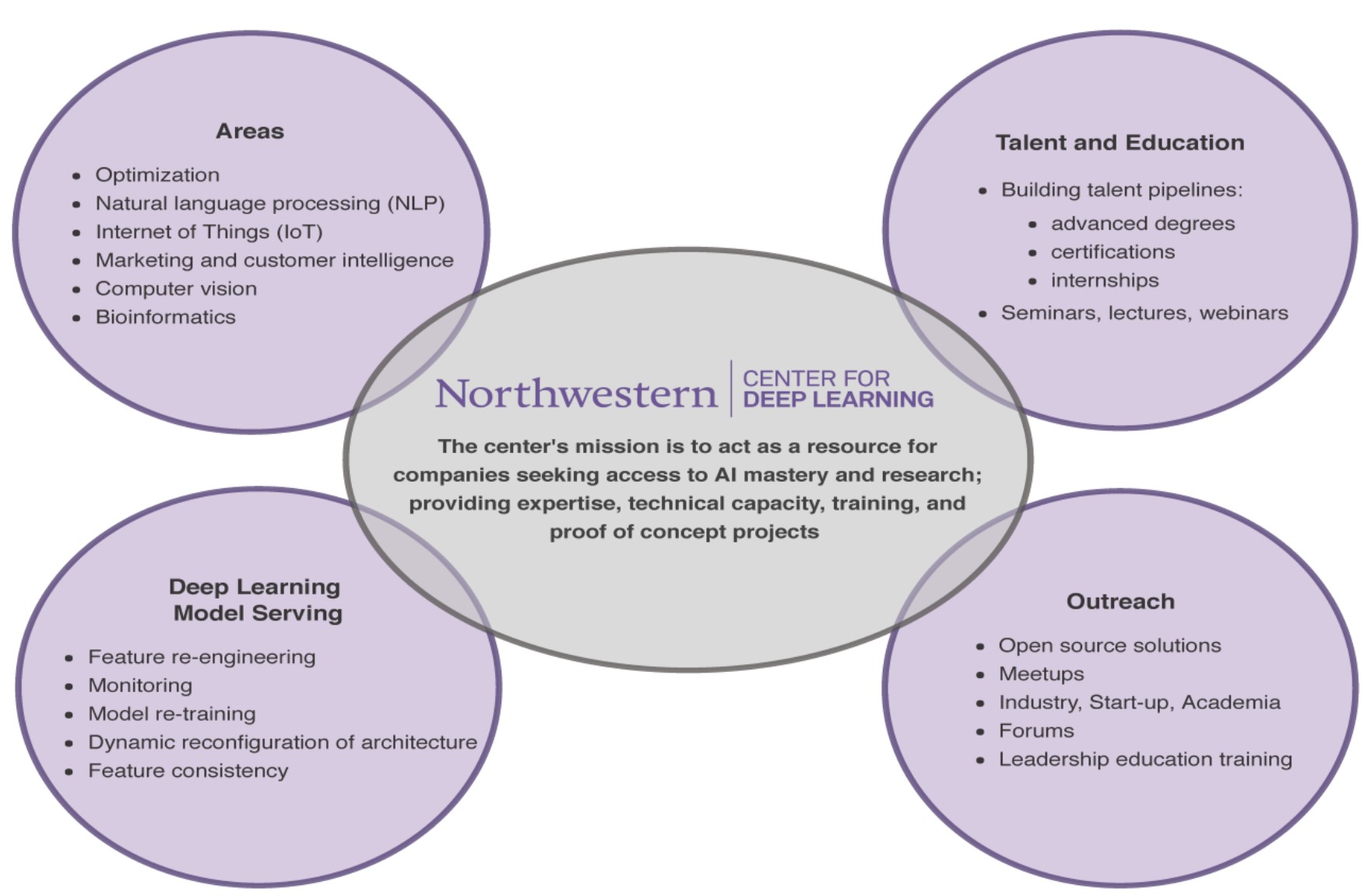 Learn more about the center at:
www.mccormick.northwestern.edu/research/deep-learning/Learn more about the Centerat: 


The
De

ep

L

earning M

o

del

s

erving (DELOS) system

The Center for Deep Learning (CDL) is developing a serving system to address the needs of deep learning models.

We are looking for parties interested in participating, influencing, and benefiting from DELOS by means of becoming a member of CDL.
---
Sponsors
Sponsors of the Northwestern University Center for Deep Learning are excited about helping to define the future of deep learning and AI technologies. Sponsors also gain access to top Northwestern researchers, student interns and graduates, and more. Contact us to learn more.
Thank you to our current Members: