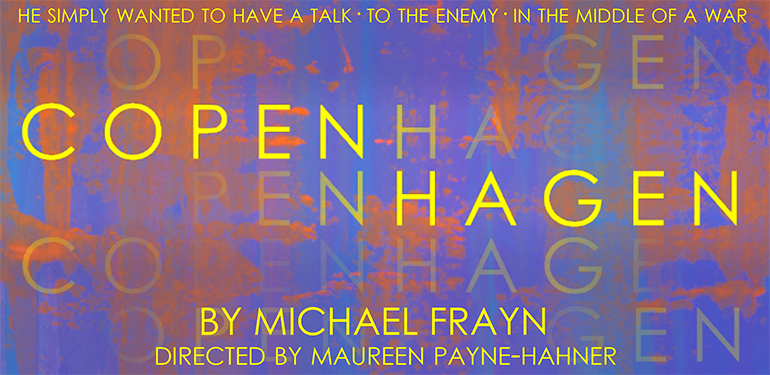 Copenhagen
Northwestern University's ETOPiA and University of Chicago's STAGE present:
Copenhagen
A play by Michael Frayn
Directed by Maureen Payne-Hahner
With Dori Erwin Collins, Matthew Grayson, and James Lashly
Copenhagen is set during World War II, when the friendship of two Nobel Prize-winning physicists is tested by the prospect of providing Nazi Germany with the atomic bomb. A mysterious visit by Werner Heisenberg to Niels Bohr's home in Copenhagen in 1941 brings these renowned physicists and dear friends together under trying circumstances and leads to an argument whose consequences may determine the fate of nations. Uncertainty, the quantum mechanical principle discovered by Heisenberg, lies at every turn as he, Bohr, and Bohr's wife, Margrethe, attempt to reconstruct this fateful conversation and unravel their misunderstanding once and for all. This Tony Award-winning play (2000, Best Play) is based on historical characters and events.
---
Tickets
This show is now SOLD OUT as all seats have been reserved.
People who wish to come to the box office 1/2 hour before the show to put their names on the waitlist are welcome to do so.
MARCH 30 - APRIL 15, 2018 
APRIL 20 - APRIL 29, 2018
---
Sponsors
This event is supported by Northwestern University through the Barry and Mary Ann MacLean Fund for Art & Engineering, the James F. and Mary L. Gibbons Art and Technology Fund, the Materials Research Center NSF-MRSEC grant, the International Institute for Nanotechnology, and the Department of Electrical Engineering and Computer Science.