Vision for the Center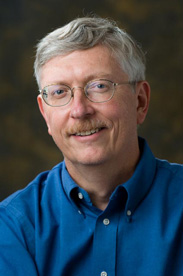 Engineering education must evolve because engineers must evolve. The engineering profession will require highly flexible technical expertise combined with creativity and tempered by a sophisticated appreciation of human needs.
Beyond a mastery of traditional technical skills, the engineer of the future must be equipped to deal with a rapidly changing technical landscape that will require continuous, independent, self-supported learning. Engineering technical knowledge becomes outdated at a faster rate than ever before, and this trend is only accelerating. Equipping students with static technical knowledge and skills is no longer enough. The engineer of tomorrow will still require a solid technical grounding. But he or she must also be a flexible expert, adaptable to – and able to innovate within – a wide range of problem areas and scenarios. 
Engineering education must also expand to encompass more than technical issues. Today's engineers are already entering a field that is more globalized and team-based than ever before. In these teams, engineers must work across disciplines as well as cultures. 
Finally, engineering itself makes more of an impact upon society and the planet than ever before. Technical challenges are implicated in many of the most pressing issues facing the world. Engineers are urgently needed who understand not only technology but the scope and nature of these challenges – and in particular, the way in which they are more than just technical problems, but also connect with broader social and ethical issues. 
Beyond the new demands placed upon engineers that engineering education must address, the practice of education itself must also evolve. Education practice must learn how to harness new technologies to improve educational outcomes, from blended online learning tools to interactive classroom technologies. Therefore, another focus of NCEER research is on applying learning technologies in order to put them to their best use based on empirical data rather than supposition.
In addition, engineering education must apply and help to advance developments in the science of teaching and learning, including research into learning styles, pedagogy and cognitive science. Education itself must be a focus of scientific research to ensure that advancements in it are reliable and evidence-based. 
Through a focus on research, NCEER strives to illuminate the path to most effectively educate tomorrow's transformative engineers.
More in this section