Faculty Directory

Matthew Plumlee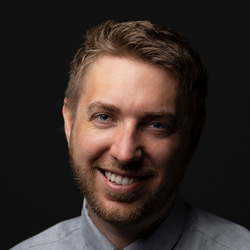 Assistant Professor of Industrial Engineering and Management Sciences
Contact
2145 Sheridan Road
Tech D235
Evanston, IL 60208-3109
Email

Matthew Plumlee
Website
---
Departments
Industrial Engineering and Management Sciences
---
Education
Ph.D. Industrial Engineering, Georgia Institute of Technology, Atlanta, GA
M.S. Statistics, Georgia Institute of Technology, Atlanta, GA
B.S. Mechanical Engineering, Purdue University, West Lafayette, IN
Research Interests
The interface of simulation models and the real world: uncertainty quantification, model calibration, large-scale simulation, design and analysis of simulation experiments.  Methodological interests in all areas of statistical and machine learning.
Selected Publications
Plumlee, Matthew; Asher, Taylor G.; Chang, Won; Bilskie, Matthew V., High-fidelity hurricane surge forecasting using emulation and sequential experiments, Annals of Applied Statistics 15(1):460-480 (2021).
Sung, Chih Li; Wang, Wenjia; Plumlee, Matthew; Haaland, Benjamin, Multiresolution Functional ANOVA for Large-Scale, Many-Input Computer Experiments, Journal of the American Statistical Association 115(530):908-919 (2019).
Plumlee, Matthew, Computer model calibration with confidence and consistency, Journal of the Royal Statistical Society. Series B: Statistical Methodology 81(3):519-545 (2019).
Plumlee, Matthew; Roshan Joseph, V., Orthogonal Gaussian process models, Statistica Sinica 28(2):601-619 (2018).
Lam, Henry; Zhang, Xinyu; Plumlee, Matthew, Improving prediction from stochastic simulation via model discrepancy learning, Institute of Electrical and Electronics Engineers Inc.:1808-1819 (2017).