Student and Post-Doc Opportunities

McCormick Global Initiatives Fair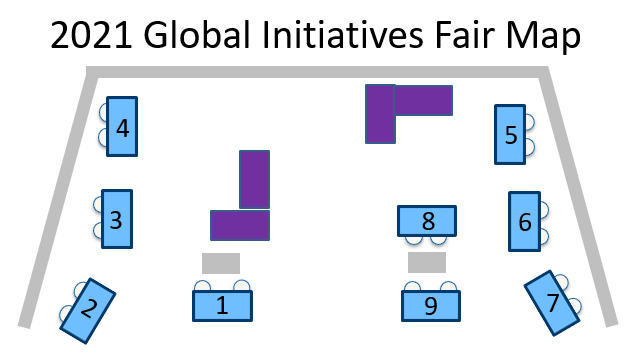 Stop by the McCormick Global Initiatives Fair on Friday, November 5th from 11:00AM to 2:00PM in the front lobby of the Technological Institute to learn about the many exciting study abroad and language opportunities available to undergraduates at all levels.
1. McCormick Global Initiatives

2. Global Learning Office (GLO)
3. McCormick Undergraduate Advising

4. Engineering Career Development

5. Council on Language Instruction
8. Office of Undergraduate Research
The Global Initiatives Fair is an event designed to highlight international science and engineering opportunities such as study abroad, co-ops, internships and global research projects.
Northwestern offices such as Global Learning Office (GLO), McCormick Undergraduate Advising and the Global Health Studies are present at the Fair, offering engineering students the unique opportunity to learn about the multiple global offerings available in their field. Additionally, the Office of Fellowships and the Office of Undergraduate Research are also present to inform engineering students of the numerous funding and research opportunities available.
Other resources:
Stay in touch about opportunities:
More in this section