External Advisory Committee Chair Halpern Dies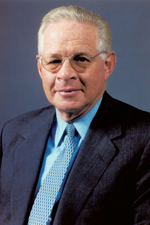 Richard Halpern, Chairman of the Board of RISE International and Chair of the Department of Civil and Environmental Engineering External Advisory Committee, died peacefully on July 3, 2011.  He was 78. 
Mr. Halpern helped established the Architectural Engineering & Design (AE&D) Certificate Program within the CEE Department and established the Richard C. Halpern/RISE International Distinguished Architect in Residence at McCormick in 2008. 
Full Story