Students Visit 150 North Riverside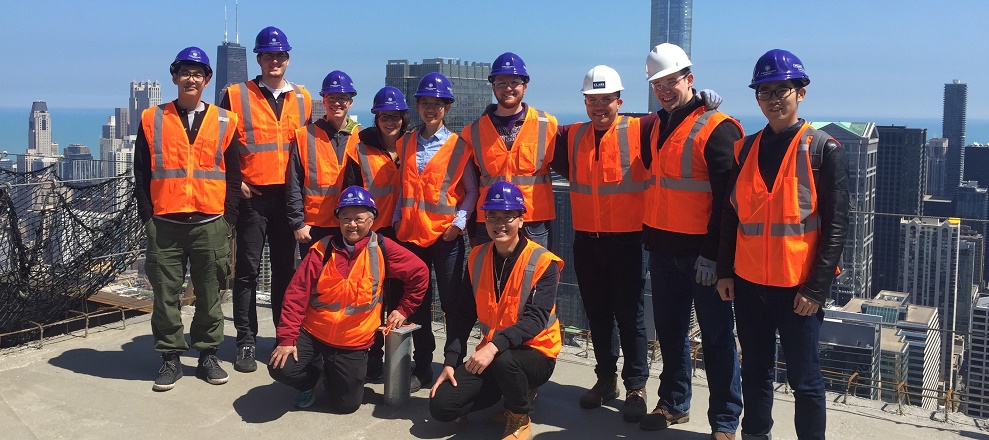 On April 23, 2016 Professor Karen Chou took 3 Master's students and 6 Undergraduate Students to downtown Chicago to visit the Clark Construction Site at 150 North Riverside.  This site was chosen as a Northwestern Alumnus works for Clark Construction, Alex Acosta (BSCE '15).  Professor Chou received a Faculty Student Interaction Grant to bring the students to the site.  In addition, they learned a little about Chinese Culture with a visit to China Town following the site visit.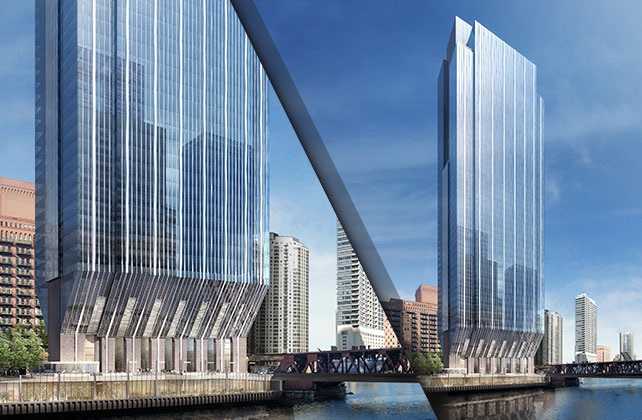 The building will be a 54-story Class A office building with approximately 1.2 million rentable square feet; 3 elevator zones, 21 total passenger elevators; 9'-6" typical finished ceiling height; 12' finished ceilings on selected floors; the first typical office floor is level 8, sitting 104' above the plaza; approximately 27,000 RSF per typical floor. Sustainability Facts: LEED-CS Gold Precertified; Maximization of open space; 1.5 acre park plus a 100% green roof; High-performance floor-to-ceiling curtain wall system; High efficiency mechanical systems: lower operating costs and enhanced air quality; Use of low-VOC, non-emitting materials; Open floorplates and lobbies with significant natural daylight; High-efficiency plumbing design and fixtures.