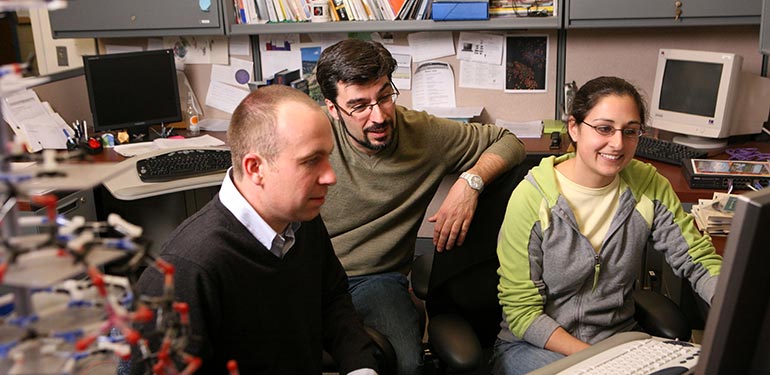 Academics

  /  

Undergraduate Study

Student Resources
Jump to a Section
Undergraduate Handbook
Download the chemical engineering major handbook
Permission Numbers
Permission number requests should be directed to chbepermissions@northwestern.edu
Student Organizations
American Institute for Chemical Engineers
Northwestern University's McCormick School of Engineering hosts an undergraduate student chapter with the American Institute for Chemical Engineers. Joining the chapter offers a great way to meet classmates and learn about career and graduate school opportunities in chemical engineering.
Learn more about the student chapter
Engineers for a Sustainable World
Engineers for a Sustainable World mobilizes engineers through education, training, and practical action, building collaborative partnerships to meet the needs of current and future generations.
Learn more about Engineers for a Sustainable World
NUsolar
Are you interested in alternative energy sources and solar powered cars? NUsolar is an undergraduate program in the McCormick School of Engineering that participates in solar car design competitions.
Society of Women Engineers
The Society of Women Engineers mission, which was adopted in 1986, is to stimulate women to achieve full potential in careers as engineers and leaders, expand the image of the engineering profession as a positive force in improving the quality of life, and demonstrate the value of diversity.
Learn more about the Society of Women Engineers
External Organizations and Professional Societies
Advising
The McCormick School of Engineering and Applied Science assigns a faculty adviser to each incoming freshman. This adviser may or may not be a faculty member of the Department of Chemical and Biological Engineering.
At the end of freshman year, all students are assigned an adviser in their department. Students needing an adviser or wishing to switch advisors should email Heather Bacon, assistant director of advising and student development.
More in this section