Association of Biotechnology Students
The Master of Biotechnology Program (MBP) also welcomed our 2018 Association of Biotechnology Students (ABS) executive board. Elected by our first year students, these students will continue an MBP tradition of organizing academic, social, community service, and professional development events and outings for all MBP students throughout the academic year.
Please meet the 2018 ABS executive board!
Maya Halthore, President
Maya Halthore, from Springfield, VA (a suburb of Washington, D.C.), graduated from Virginia Tech with degrees in Biology and Economics. She worked for three years as a Pricing Analyst at a government contracting firm, Booz Allen Hamilton, before deciding to return to school to pursue her masters degree in Biotechnology. The decision was tough to make but it ultimately stemmed from her innate curiosity and passion for the ever-evolving field of science- and she is thrilled with the outcome. In her free time, Maya enjoys attending concerts, travelling, and spending time with her wonderful friends and family. She hopes that as ABS President she is able to help facilitate communication and cooperation within and beyond MBP to help her peers achieve their professional goals while building lasting connections and enjoying their time here in Evanston.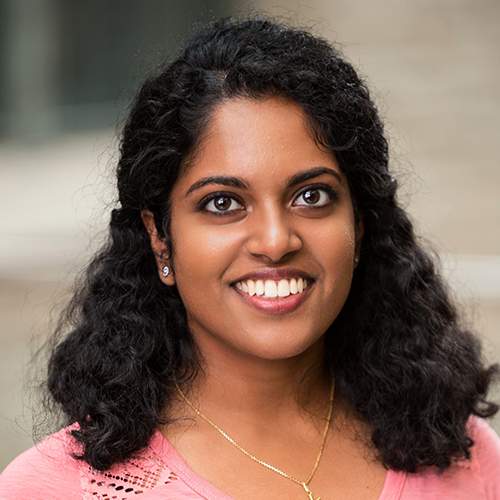 Simi Abraham, Vice President
Simi Abraham, a native to the breathtaking great state of Colorado, graduated from the University of Colorado (Denver) with a major in Biology and minors in Chemistry and Honors Multidisciplinary Research Methods. She took a year off to work as a Clinical Research Coordinator at a dermatology clinic and was inspired by one of her patients to pursue a Master's degree in Biotechnology. She has a passion for sustainability and global health issues and hopes to pursue a career that allows her to have the best of both worlds. Simi loves to travel, is a dedicated foodie, brags about how awesome Colorado is to anyone who will listen, and is currently obsessed with taking black and white themed pictures of other members of the Master of Biotechnology Program. She hopes that through her role in ABS, her fellow cohort members will be able to enjoy and make the most out of the resources and opportunities that the program can offer to its students!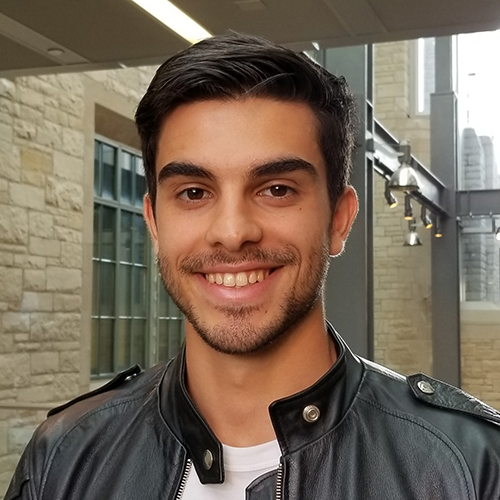 Ibrahim Alqemlas, Treasurer
Ibrahim Alqemlas graduated from the University of Nottingham with a Bachelor of Science in Biotechnology. Throughout his undergraduate studies, he worked in a variety of fields ranging from synthetic biology to bioremediation while simultaneously maintaining a leadership position in his university's Society of Biotechnology. In his spare time, he likes to watch movies, play sports, and write fiction. Upon graduation from Northwestern, Ibrahim hopes to obtain a position in business development at a pharmaceutical company.
Michelle Koford, Community Service Chair
Michelle Koford is a first year student in the Masters MBP program and will be serving as the community service chair for the ABS board. Michelle Koford graduated from The Ohio State University in 2012 with a Bachelor of Science in Human Nutrition and a minor in Exercise Science. After completing her degree, Michelle went on to attend the University of Cincinnati, where she received a Master of Science in Health Education with an emphasis in Exercise Management.

After completing her second degree, Michelle went on to work in industry at TriHealth in
Cincinnati, Ohio. She worked at TriHealth for three years starting as a Health Fitness Specialist and then working her way up to Personal Training Manager at Procter & Gamble. While working at TriHealth, Michelle focused on her passion to help others by educating employees of Procter & Gamble about the importance of health and fitness and serving on the Vibrant Living Board for the Fabric and Home Care site in Cincinnati. In her second year at P&G, she moved to the general operations building and continued to promote health and fitness through multiple events including health expos and 5Ks.

After working in the health and fitness field for some time, Michelle decided to make a career change that she believes will be beneficial to her and the community. She is excited for the new opportunities that the MBP program will bring and to share her knowledge from past work experiences with MBP classmates.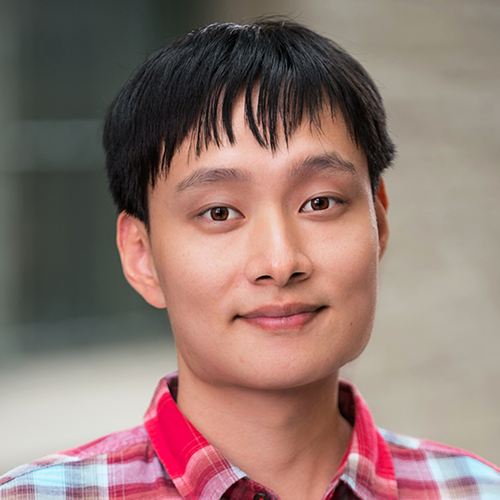 Jason Liu, Career Development Chair
Jason Liu is from China and finished his undergraduate study at Sun Yat-sen University with a major in Biotechnology. In addition to being the Professional Development Chair of ABS, he is also the president of Northwestern Chinese Students & Scholars Association (NU-CSSA). In his leisure time, he likes traveling and watching sports games. His own career goal is to work in finance department at a pharmaceutical company. His duty as the Career Development Chair is to find more jobs and networking opportunities for MBP students.
More in this section